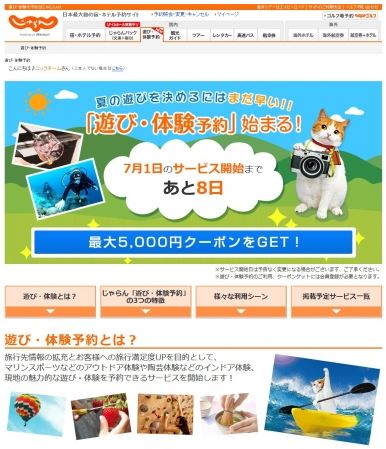 Recruit Life Style began providing an activity booking service on its operating travel booking site 'jalan.net' on July 1 2015. The service, called 'Attraction/Experience Booking,' is one of the largest activity booking sites in Japan in tie-up with about 3,000 service providers nationwide in Japan from nature adventures to indoor experiences.
Every time you complete a booking on Recruit ID, you can get Recruit Point of 2%, which can be used for a variety of services offered by Recruit Group. Also, a promotional campaign to add 10% of a plan price will be available in the period from July 1 to 20.
In the activity booking business, JTB has taken a stake in 'Asoview,' a venture company providing a online booking service for local activity tours.
In Japanese