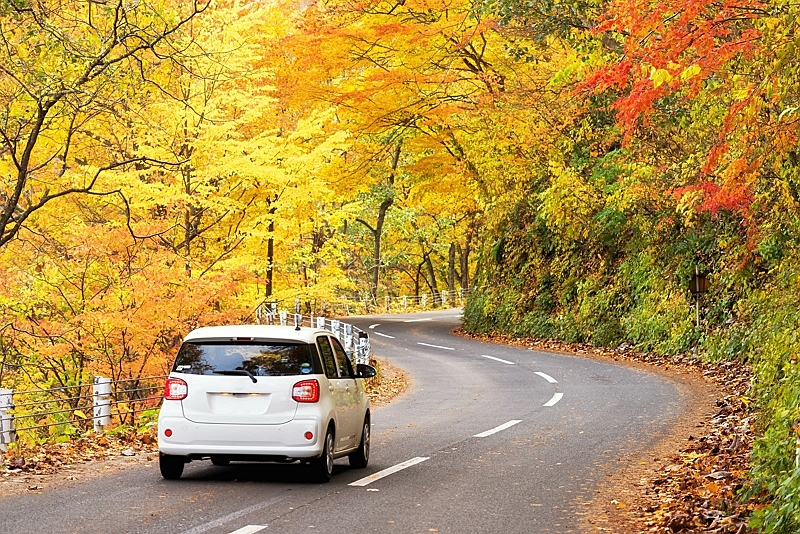 Japan Productivity Center released 'Leisure White Paper 2022' to clarify leisure activities in Japan in 2021. The paper says that the leisure market scale in 2021 was up 1% year on year to 5.6 trillion JPY, but it was down 22.9% compared to 2019.
While home activities, such as watching movie or reading book, continued being preferred, people traveling to long-haul destinations reduced.
Domestic leisure travel dropped from top in 2019 to 4th in 2020 and to 6th in 2021, and travelers reduced from 33.9 million in 2020 to 32.2 million in 2021. Also, going for a drive was down from 5th with 33.4 million drivers in 2020 to 7th with 28.5 million drivers in 2021.
The entire tourism and entertainment market scale was up 0.4% year on year, as amusement park and lodging markets recovered despite the scale was still far from the pre-pandemic level.
Reading books home took the top for the first time, as readers increased to 37 million in 2021, followed by watching movie, listening music and walking.
People who enjoyed sports (including as spectators) and subscribed contents continued increasing, and interestingly people joining public gambling, such as motorboat racing, rapidly increased.
The white paper also includes how 80s enjoyed leisure activities by 80s. While 80s males more enjoyed exercise, DIY, taking pictures or hiking than 65 to 79 years old males did, domestic travelers were fewer.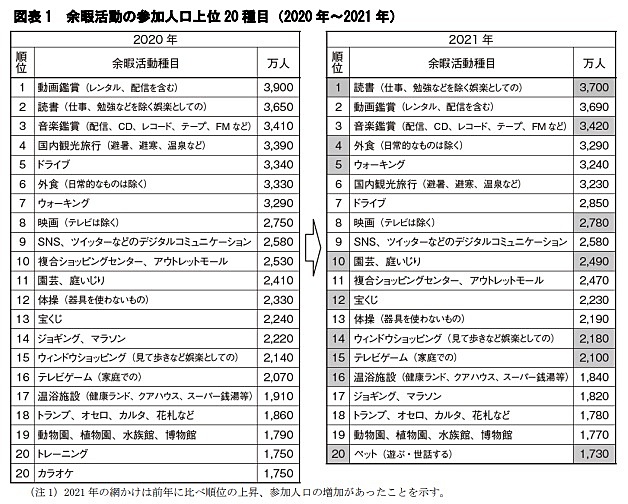 発表資料より