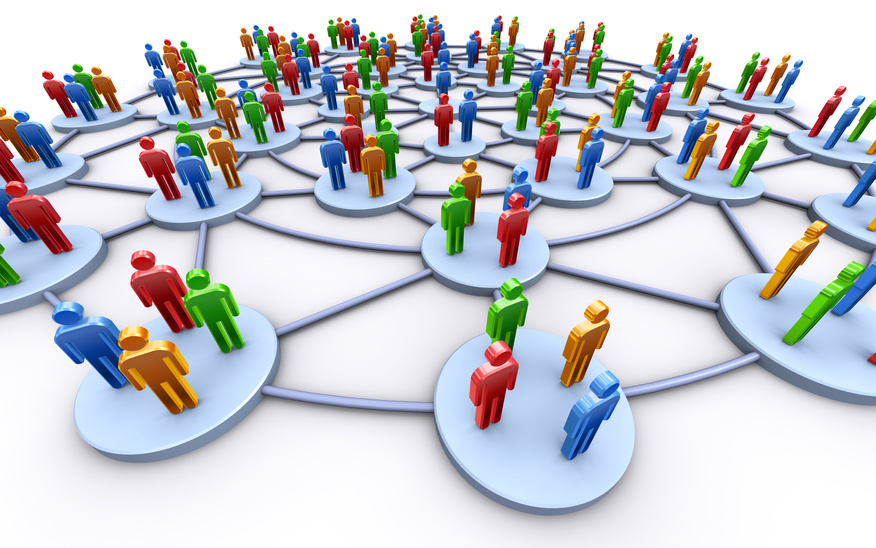 Inbound Report 2016, jointly released by RJC Research and Nightley, shows that the most SNS postings by international visitors were found in Universal Studio Japan (USJ) in Osaka, followed by Tokyo Disneyland and Mt. Fuji. By prefecture, the most postings were found in Tokyo.
The survey was based on about 920,000 postings on Weibo, the biggest SNS in China, and Twitter. Top 25 posting places are as follows (January to December 2016):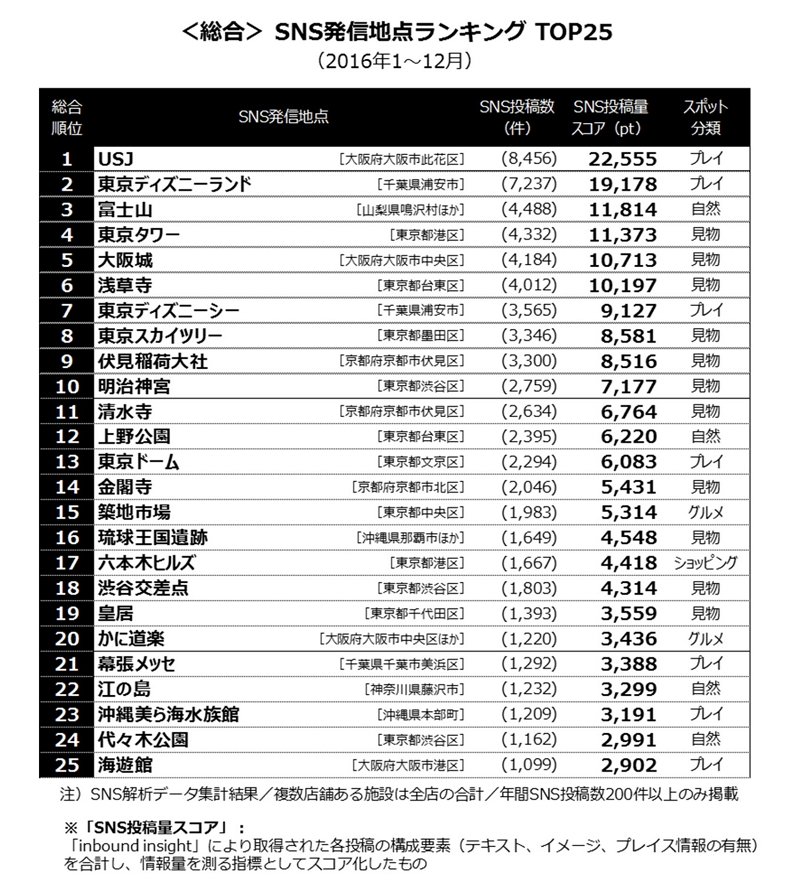 Top three sightseeing places were Tokyo Tower, Osaka Castle and Senso-ji, and Tokyo Disney Sea was in the top three in the play spot category. Top nature spot was overwhelmingly Mt. Fuji, followed by Ueno Park and Enoshima. Top three dining spots were Tsukiji, Kani-Doraku in Osaka and Ichiran in Osaka. Top three shopping spots were Roppongi Hills, DiverCity Tokyo Plaza and Sunshine City. 
The analysis targeted visitors from 15 countries and regions like China, Korea, Taiwan, Hong Kong, Thailand, U.S., Philippine, Indonesia and Australia. Both of the research companies set their original posting scores as data indexes and release result reports by quarter.