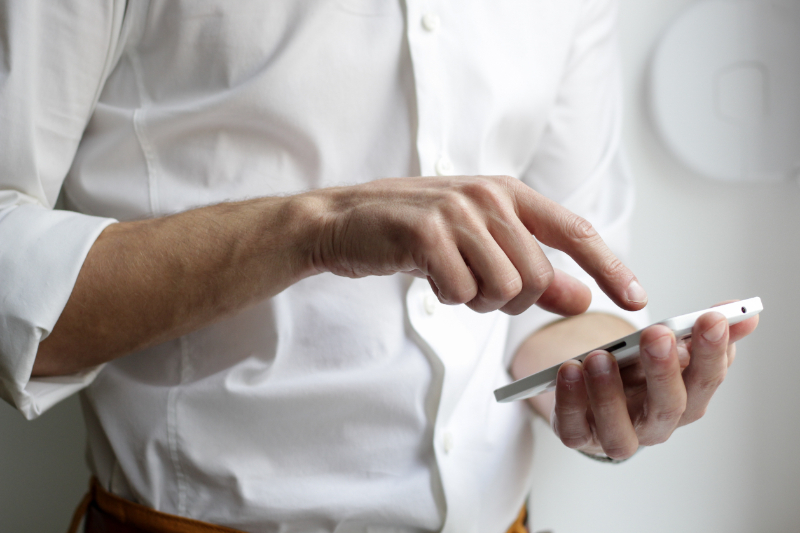 Global Commerce Survey Report in the second quarter of 2018, announced by Criteo, an e-commerce marketing solution provider, finds that the ratio of EC transactions on mobile phone was 51% in APAC, 39% in North America and 44% in Europe. The survey is based on browsing and purchase data of retailers in 80 or more countries including Japan.
In Japan, the ratio of EC transactions on mobile phone and tablet rose by 3% year on year to 55% of the total. The growth changes were 7% up on mobile phone, 2% down on tablet and 7% down on PC.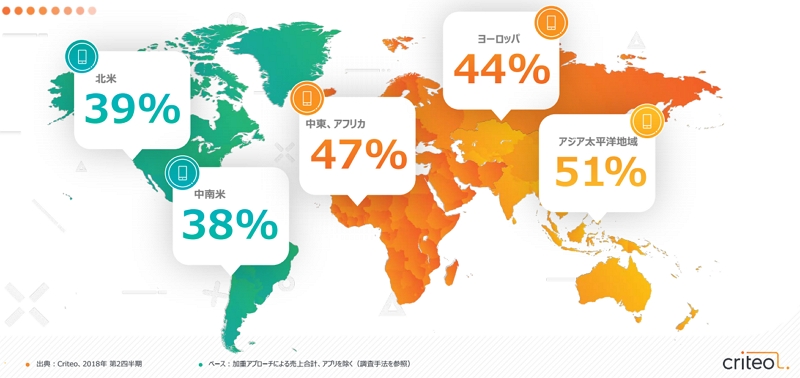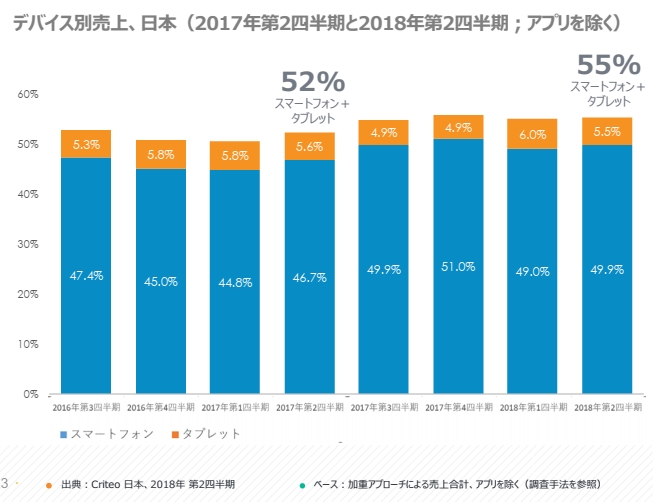 Purchase actions on omni-channel combining online with offline accounted for 7%, lower than 44% online only and 49% offline only. Regarding actual sales, however, the ratio of omni-channel rose to 27%, higher than 24% online only. The ratio of offline only was 49%.