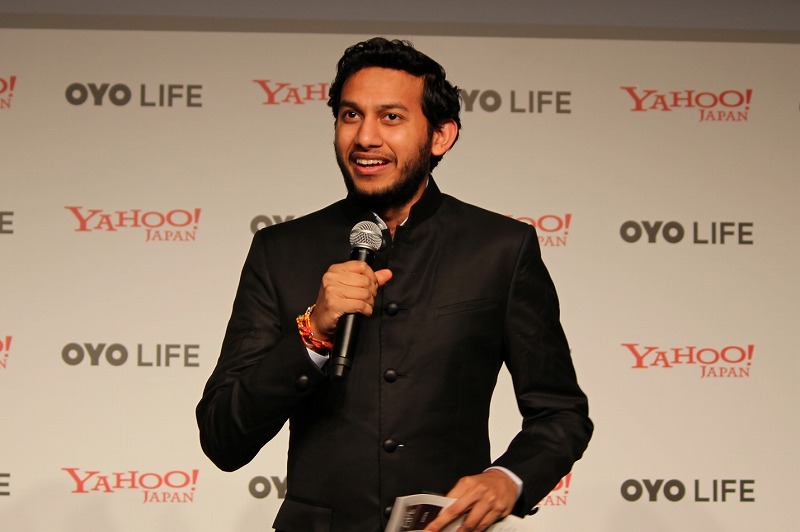 OYO Hotels & Homes, the India-based emerging hotel chain, announced launch of a joint venture 'OYO Hotels Japan' with Softbank and Softbank Vision Fund to enter the Japan market. 
OYO, as the world's 6th largest hotel chain, is extending its franchise business in Asia and even Europe or U.S., developing the technology-oriented management and hospitality. OYO has just formed OYO LIFE for a rental housing service in Japan with Yahoo! Japan, which is an affiliated company of Softbank. As Softbank Vision Fund invested a lot to OYO in 2017, it was worth noting when OYO launches the hotel business in Japan. 
Ken Miyauchi, Softbank CEO & President, commented: "OYO Hotels Japan will help hotel managements for right pricing and elimination of a labor shortage by providing right functions and values, such as a dynamic pricing-based booking system."
Ritesh Agarwal, founder and CEO of OYO, acknowledged that this is a big business chance because Japan is one of the most popular leisure destinations. He also commented: "With our original technologies, such as AI-based hotel management system, prediction analysis-based dynamic pricing or revenue management system, we will help hotel managements concentrate on customer services and improve profitability." 
OYO Hotels Japan is led by Prasun Choudhary who is one of OYO founding members and has a lot of experiences for the OYO's global business.