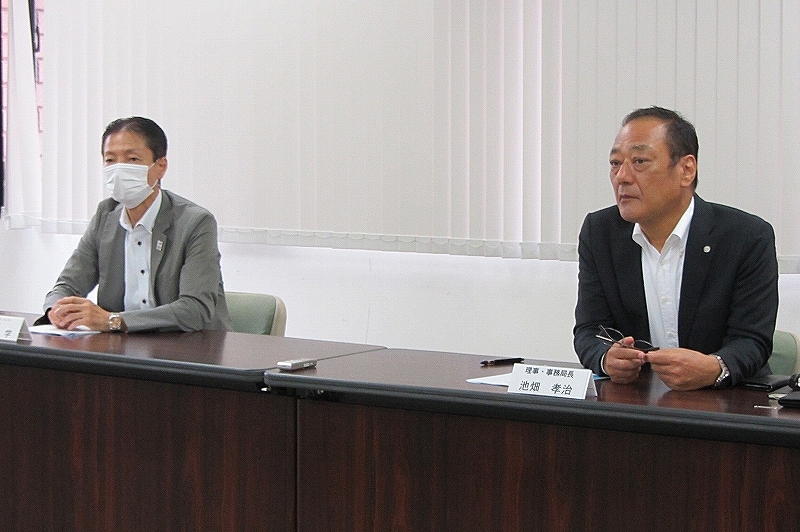 Japan Association of Travel Agents (JATA) announced at a regular press conference on September 17 that this year's Tourism EXPO Japan in Okinawa will be held for four days between October 29 and November 1 2020, changing discussion themes and programs to a MICE event suitable for new normal. The event will particularly focus on three management styles of a hybrid format, social distancing and non-contact.
As a hybrid format, the event will be organized both in live and online for business meetings and international conferences. Business meetings will offer real face-to-face meeting or online meeting on PC setting in a seller booth. Some real tourism contents will be exhibited for general visitors by foreign tourism offices based in Japan.
For an international conference, the originally-planned tourism ministers' summit will be changed to 'International Tourism Forum' joined by foreign ambassadors in Japan and tourism key persons, which will be broadcasted online in real time and be distributed later on YouTube in cooperation with UNWTO and WTTC.
To keep social distancing, visitors including sellers, buyers and organizer staff will be limited in 50% of the capacity or up to 5,000 persons. General visitors are required pre-registrations for capacity management.
To avoid as many contacts as possible, leaflets and foods/drinks will not be handed, but must be picked by visitors themselves. At a food court outside of the venue, cashless payments will be recommended.
JATA expects to welcome 1,000 visitors in the first two business days and 20,000 general visitors for exhibitions in the second two days. JATA emphasized at a press conference that the real event and infection prevention can be compatible.
In addition to the first Tourism EXPO Japan in Okinawa, 'Festival Week' will be co-held as an event to appeal foods and cultures in Okinawa, and on November 1 regular 'Okinawa International Movie Festival' will also be co-held.
JATA also revealed that the next year's Tourism EXPO Japan will go to Osaka again, following one year postponement of Tokyo Olympics and Paralympics. The four days event between November 25 and 28 2021 will be positioned as a kick-off opportunity toward OSAKA KANSAI EXPO 2025.