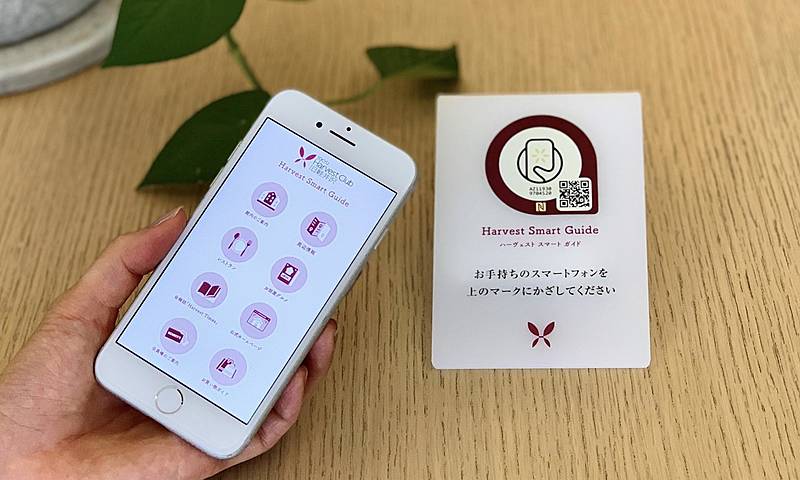 Tokyu Resorts & Stay places SmartPlates in guest rooms of part of its membership hotels 'Tokyu Harvest Club.' The SmartPlates, provided by Aquabit Spirals, enables a hotel to get hotel or neighboring information on its own smart phone through Harvest Smart Guide.
Each SmartPlate has both a QR code and NFC (Near Field Communication) chip, making it easily accessible on all smart devices. As the consumer taps (or scans) the plate they are instantly presented with your targeted content without an app.
Delivered information contains facility guidances, facilities near a hotel, room services, restaurants, membership magazine 'Harvest Times,' the official website, membership information and so forth.