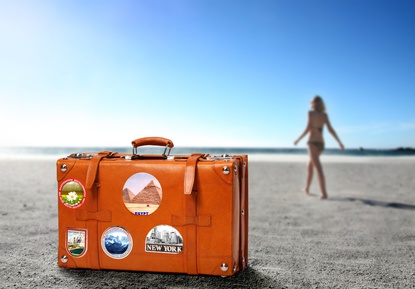 The Google survey on search trend for the summer holiday of 2015 finds that a search keyword of 'travel alone' accounted for about 50% of the total by travel type. The trend, which has continued since 2013, shows that a traveler alone tend to make a travel plan after gathering information carefully on internet.
Search keywords in the demographics, such as girl travel for girl, travel for man or travel for senior, and in experiences, such as experience-oriented tour or agritourism, increased.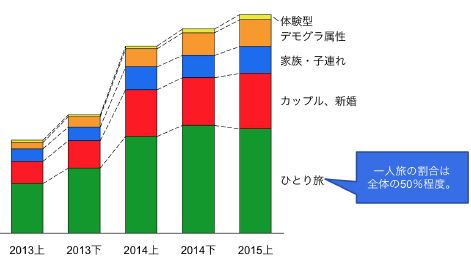 Google also announced the Japan's and foreign destination ranking in searching together with a keyword of 'summer holiday.' In Japan, Hokkaido was the top, followed by Kyoto, Kyushu and Okinawa. The high growth rates were found in Wakayama, where the religious mountain Koyasan celebrates the 1,200th anniversary of its opening or Kanazawa, the new Hokuriku Shinkansen city. Among foreign destinations, Hawaii was searched most, followed by Guam, Korea and Thailand. A search keyword of 'Finland' remarkably increased.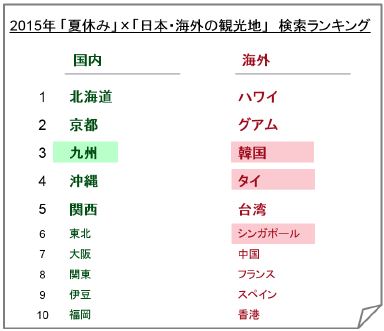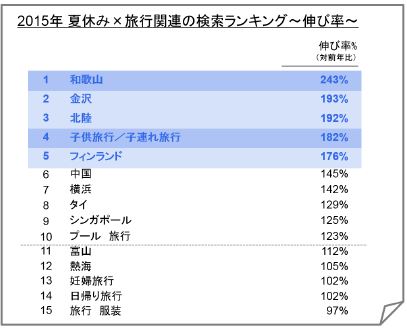 For so-called Silver Week period with five consecutive holidays from September 19 to 23 2015, the Google survey finds that both search volume and early searches increased compared to 2013 or 2014.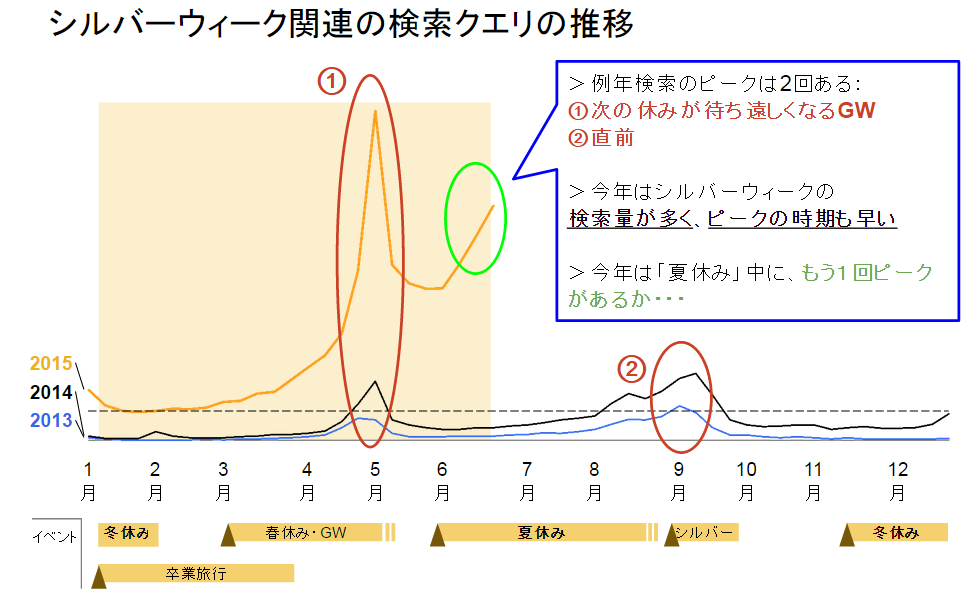 The survey was conducted for three months from April to June 2015.
In Japanese