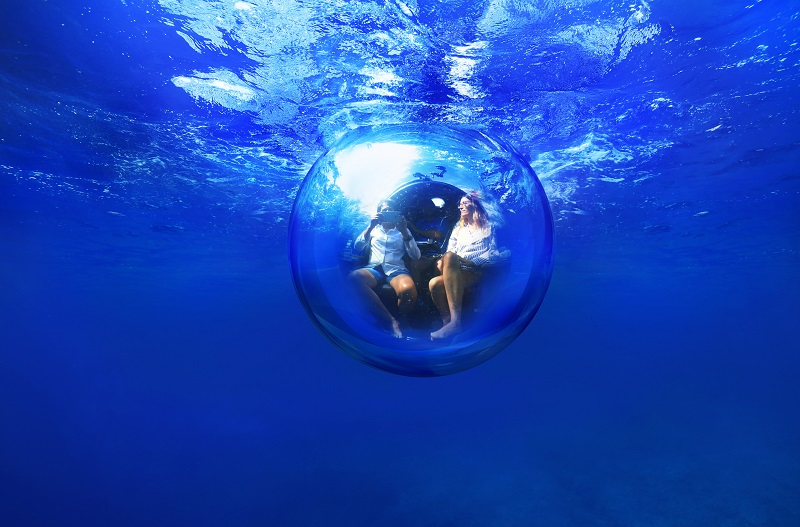 Trying to launch an undersea travel service, Ocean Spiral unveiled the project to provide reasonable and easy undersea travel with advanced Sea Balloon, which combines a catamaran ship with a transparent acrylic-made submersible. Toward service launch in April 2021, Team Ocean including JTB and ANA Sales has been established.
"This is the world's first vehicle to enjoy sea surface and undersea at the same time," Tesuya Yonezawa, Ocean Spiral President, said. "Beyond the existing marine activities, there is a huge leisure market under the sea." Ocean Spiral plans to deploy the Sea Balloon in famous diving spots in the world including Japan.
The Sea Balloon with 2.5 meters in internal diameter, 1.87 meters in height and 3.68 square meters in floor area is designed and produced by Triton Submarines, the world's leading submersible maker, with plentiful expertise and experiences. Michael Haley, Triton Submarines Advisor, said that the balloon equips a life-support system for as long as four days in the case of an emergent situation.
The 1/30-scale model was unveiled at a news conference. Entering a production phase in September 2019, the first Sea Balloon will complete in December 2019.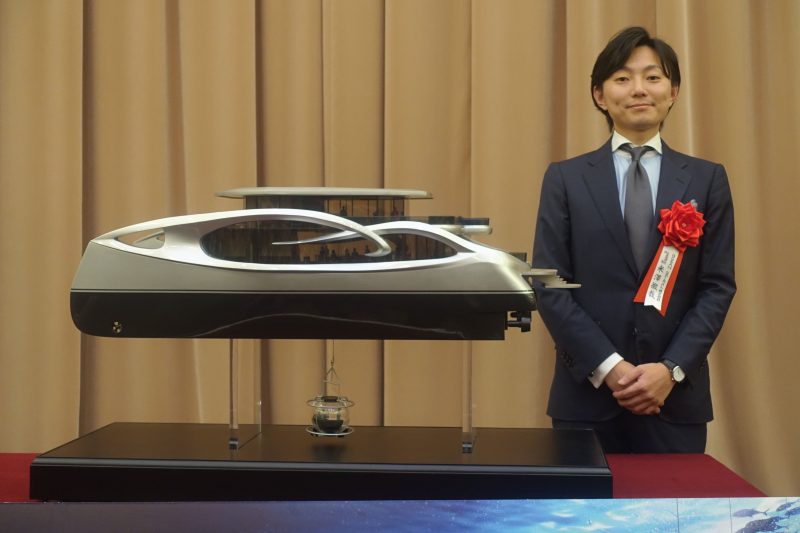 Ocean Spiral becomes a platform to integrate the business scheme, and a Sea Balloon is purchased and owned by an owner as an investment product. Using money collected from an owner, a Sea Balloon will be manufactured. A Sea Balloon will be entrusted to a local operator under a franchise system, and part of sales will be divided to an owner.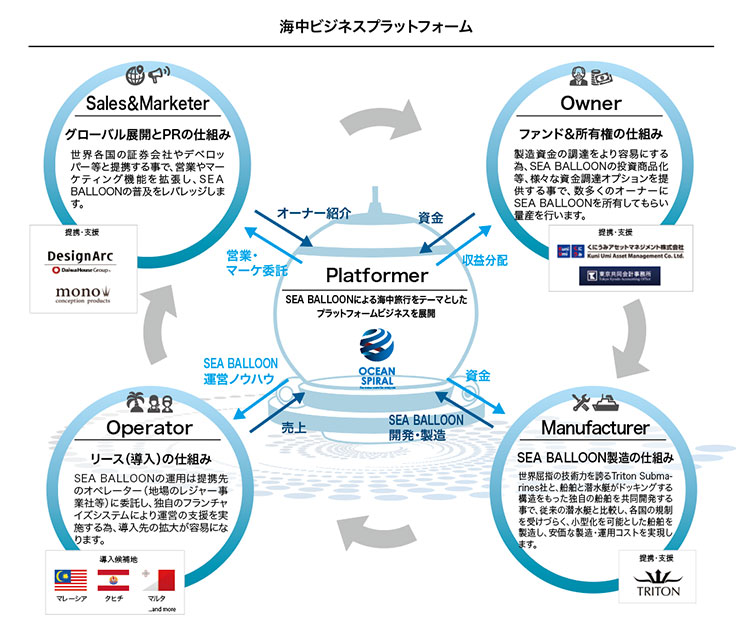 Yonezawa honestly revealed that it is difficult to set prices, even though he said that the Sea Balloon offers reasonable and easy undersea travel. "We hope that the price can be equivalent to diving activity, however we have to discuss the affordable price with each of local operators."
JTB and ANA Sales have decided to join Team Ocean to make joint efforts for product development and promotional activities, following Triton Submarines, mono conception products and Design Arc of Daiwa House Group and Delta Plus.