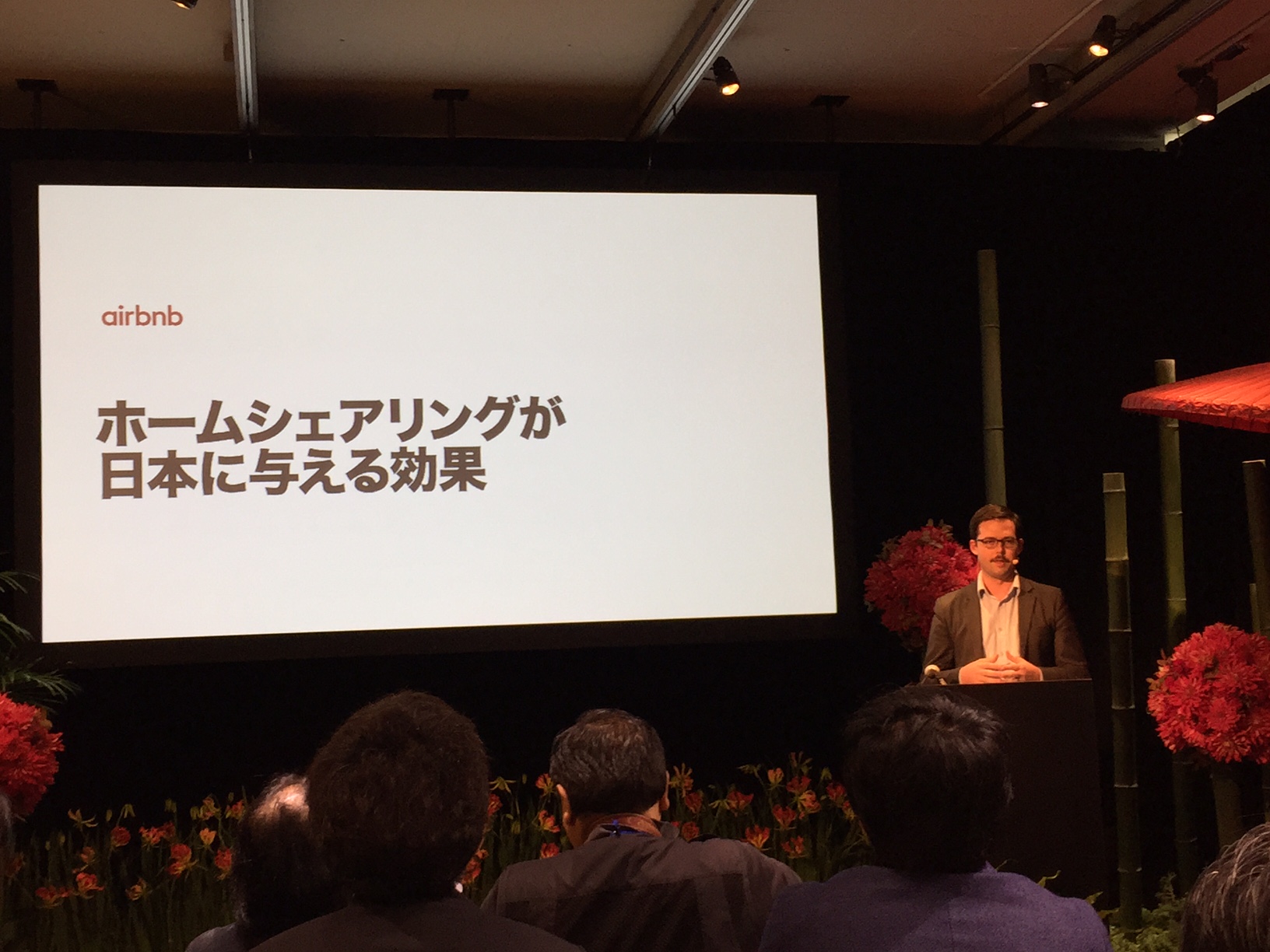 Airbnb recently revealed that the vacation rental platform has more than 2 million listings in 34,000 cities in 190 countries in the world. The number of users has reached 60 million in total, and as far as the summer period in 2015 is concerned, the number was 17 million, which were 353 times more than five years ago.
In the year from July 2014 to June 2015, the number of guests staying in Airbnb listings in Japan was up 529% year on year to 525,000. The number of listings in Japan was also up 373% to 21,000. Airbnb users living in Japan totaled about 96,000, which were broken down into 66% for outbound travel and 32% for travel in Japan.
Based on the data, Tatsuyuki Negoro, professor of Waseda University, calculated an Airbnb's bringing economic effect in Japan may amount to 221.99 billion JPN a year, including hosting revenues of 8.8 billion yen and direct consumption spent by guests of 86.6 billion JPY.
The total economic effect consisted of 100.75 billion JPY for direct effects (production and job creation effects generated in a region), 65.15 billion JPY for indirect first effects (effects on other industries in a region) and 56.09 billion JPY for indirect secondary effects (effects on other industries generated by an increase in individual consumption). The direct effects were close to $915 million in New York City.
The average consumption a guest was 169,000 JPY a stay, and the average days were 3.8 days.
Tokyo was the most popular city with a share of 47%, followed by Osaka with 23% and Kyoto with 15%.
Airbnb also announced the platform created 21,800 jobs in Japan. With regard to an economic effect on a host, Airbnb said that a host can gain a revenue of 957,000 JPY a year on average if he or she accepts 10 nights a month.
In terms of demography of Japanese hosts, the highest ratio was found in an average household income of 7.37 million JPY or more (40%), followed by 5.04 million JPY to 7.37 million JPN (15%). Even the ratio of 2.44 million JPN or less was 12%.
Host's job category with the highest ratio was art, design or creative services (16%), followed by IT services (12%) and leisure or tourism (11%).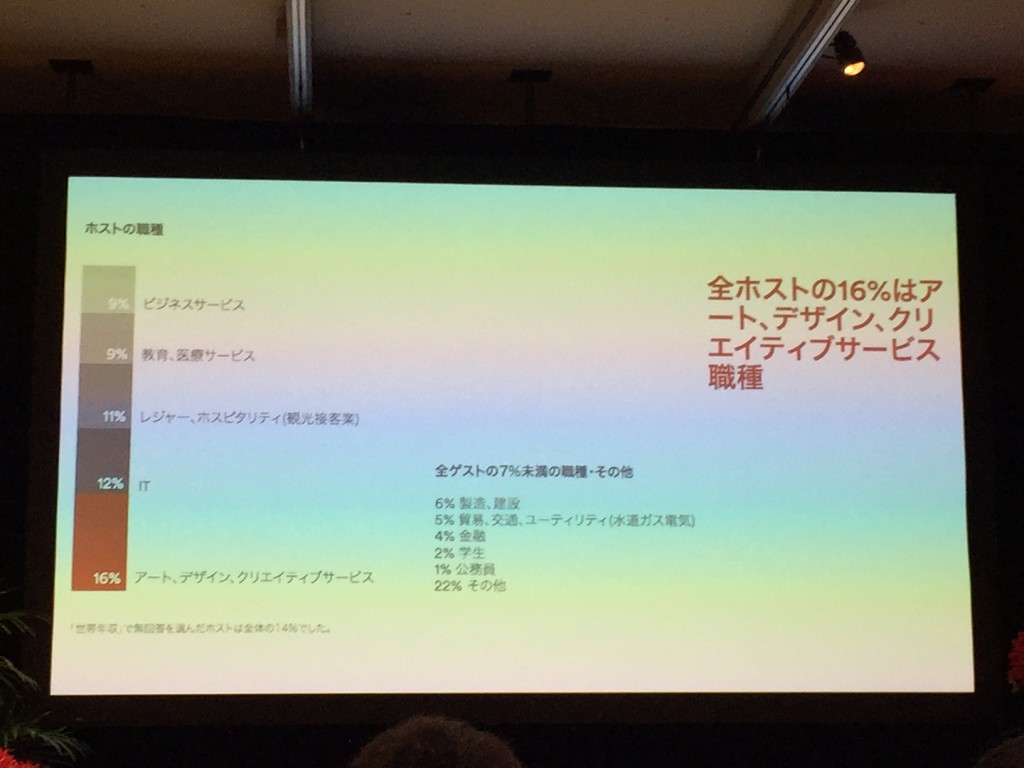 The average age of hosts was 37 years old, however the highest growth rate was found in 60 years old or older in July 2015 compared to a year earlier.
In terms of purpose of visit, vacation or leisure dominated with the ratio of 86%. In terms of job category of travelers, the ratios of art, design, creative services and of education or medical services were 14% respectively, followed by IT services (12%).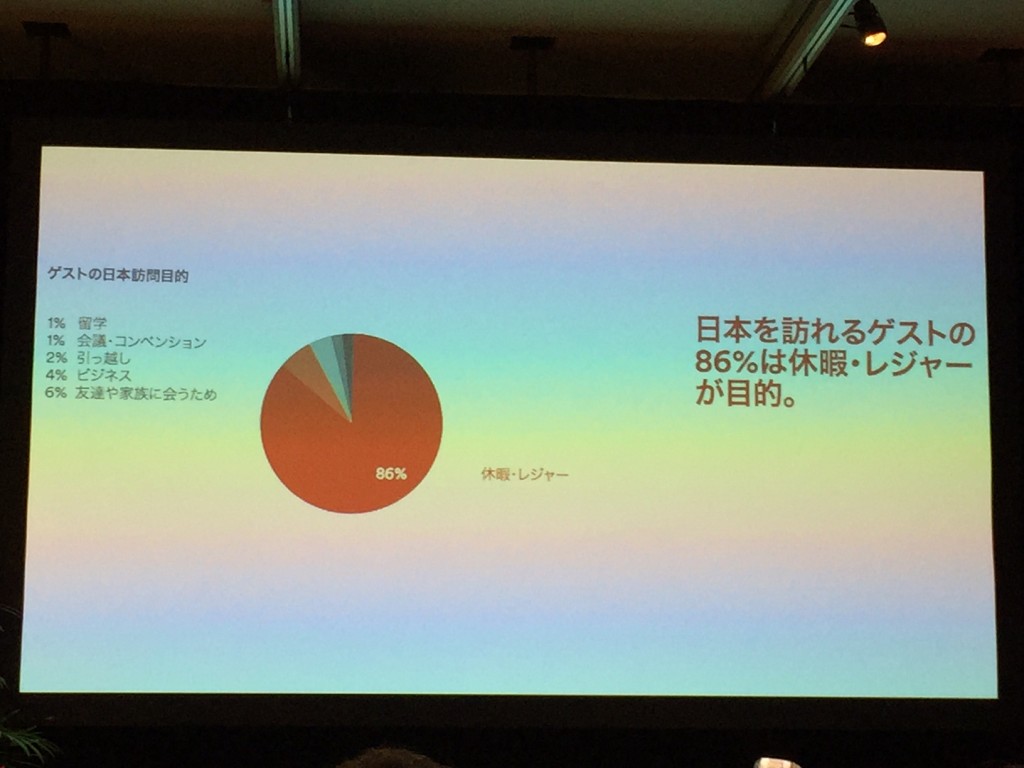 Fifty-four percent of the total Airbnb users in Japan came from Asia, and China was the largest market with a share of 19%, followed by Singapore (8%) and Korea (7%).
In Japanese