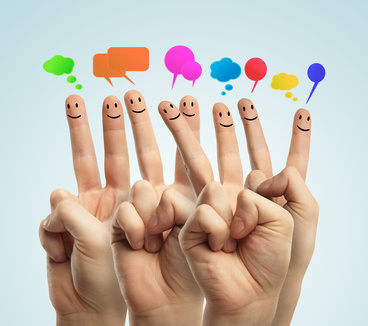 Travel Voice reported a variety of news about the tourism industry's trends in Japan through 2015, particularly focusing on online travel businesses. Based on the annual traffic, the top two reports were discussions on vacation rental (minpaku in Japanese) in Japan maybe because the topic drew attention as one of the recent social issues amid an increase in foreign visitors to Japan.
The top report was an interview on minpaku with Japan Tourism Agency, and the second-ranked report was about an experience to stay in Airbnb in London. The government is discussing rules on minpaku including security and fair competition with existing hotels or ryokans.
The third-ranked report was a column about hometown travel coupons (Furusato Ryokoken in Japanese), which were issued by local governments to encourage travelers to travel to local regions in Japan. The special coupons were good opportunities for several OTAs to develop their businesses.
In addition to news about the OTA's trends including acquisition of ikkyu.com by yahoo! Japan, some news about the existing real travel agents were ranked in the top 20, such as the retail shops with new concepts opened by H.I.S. or the Omni-Channel approaches by JTB.
The fifth-ranked report was about big data tourism analysis disclosed by the government. It seems to be reflected by the today's trend that smart phone is a dominated device over the world.
Top 20 reports in 2015 are as follows:
1. An interview about issues on vacation rentals under the current Hotel Business Act with Japan Tourism Agency (August 4)
2. An experience report on Airbnb in London (April 14)
3. What is an effect on 'hometown coupons' (May 19)
4. Rakuten Travel announces how to address last-minute hotel cancellations (July 7)
5. The government discloses big date for tourism analysis (April 21)
6. Foreign travelers to Japan booking on Expedia double (August 26)
7. Recruit forms a partnership with Chinese payment app 'Alipay' to support Chinese travelers in Japan (September 29)
8. What is a reason why Yahoo! Japan acquires a travel system company? (October 6)
9. Uber's strategies in the inbound travel market and for a partnership with travel agents (November 2)
10. It is difficult to book rooms today. Is it true? (August 11)
11. Tokyo will be more serious than any other prefectures in shortage of hotels in 2020 (August 17)
12. H.I.S. opens a new retail with a concept of 'travel, books and coffee' to encourage people to travel (September 29)
13. Softbank forms a new company with JTB to sell travel in Japan products on the China's Alibaba-affiliated OTA (October 28)
14. Expedia acquires Homeaway (November 6)
15. Japan's top three OTAs, Rakuten, Jalan and i.JTB, talk about their strategies (November 24)
16. Hoshino Resort and DBJ launch a new fund (December 2)
17. Booking.com to expand its business in Japan with a goal to increase contract hotels 10,000 by the end of 2016 (July 25)
18. Ministry of Foreign Affairs issues travel warning in France (November 14)
19. JTB makes a financial partnership with an experience booking site Asoview! (April 22)
20. Skymark files for a rehabilitation law to Tokyo District Court (January 28)
In Japanese