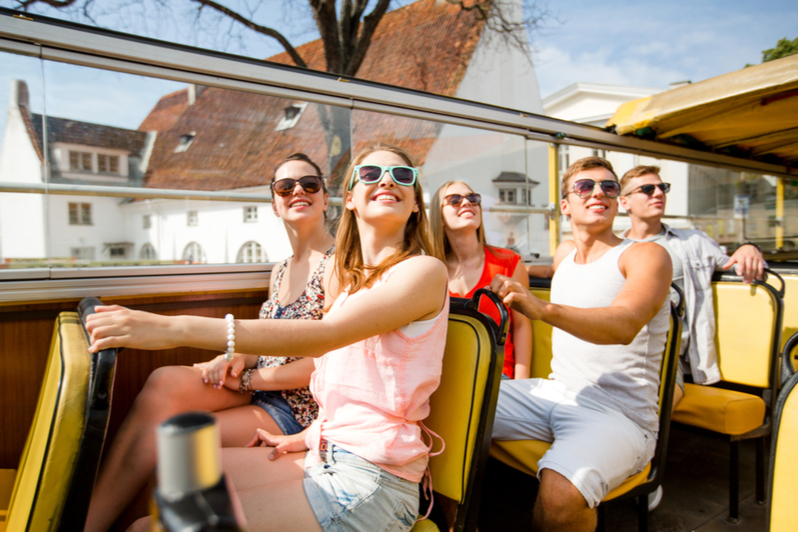 The Japan National Tourism Organization (JNTO)'s statistics in June 2019 illustrates that Japan received 175,500 visitors from U.S.A. (+8.5%), 37,300 from Australia (+4.2%) and 22,800 from U.K. (+14.4%). All of the results were record-high for June. 
The graph below shows changes of visitors from Australia, U.S. and U.K. in the past year: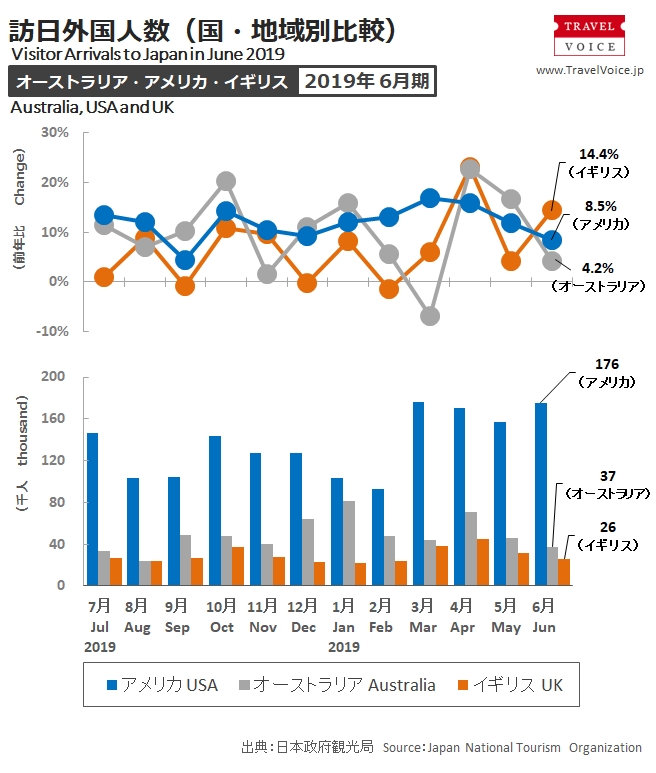 Visitors from Australia continued monthly growths except March 2019, boosted by promotional campaigns and media exposures. The monthly reduction in March 2019 resulted from shift of the Easter Break to late April this year.  
Visitors from U.S.A. stably continued a 10% increase every month this year. In the same manner as Australia and U.S.A., visitors from U.K. resulted in a large growth in April due to the Easter Break.