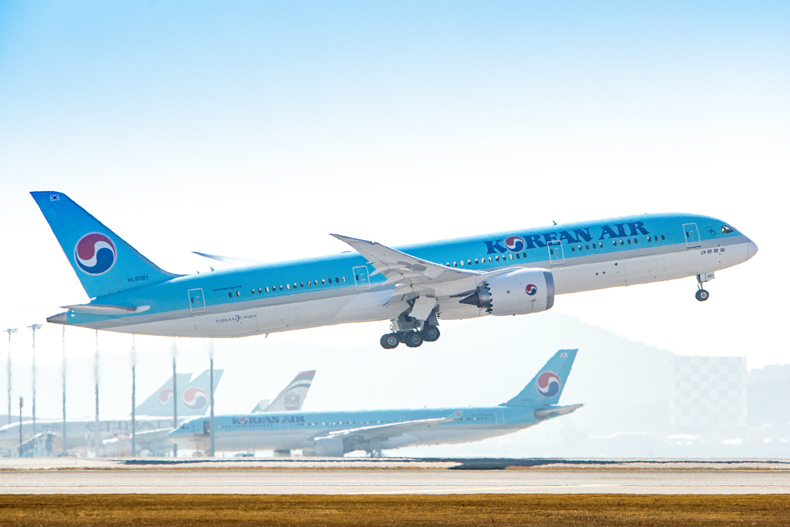 Korean Air announced considerable reduction of its Japan flights after September 16 2019. The airline will suspend Busan-Kansai flights from September 16, Jeju-Narita flights from November 2, Jeju-Kansai flights from November 2, Incheon-Asahikawa between September 29 and October 26, Incheon-Komatsu between September 29 and November 16 and Incheon-Kagoshima between September 29 and November 16.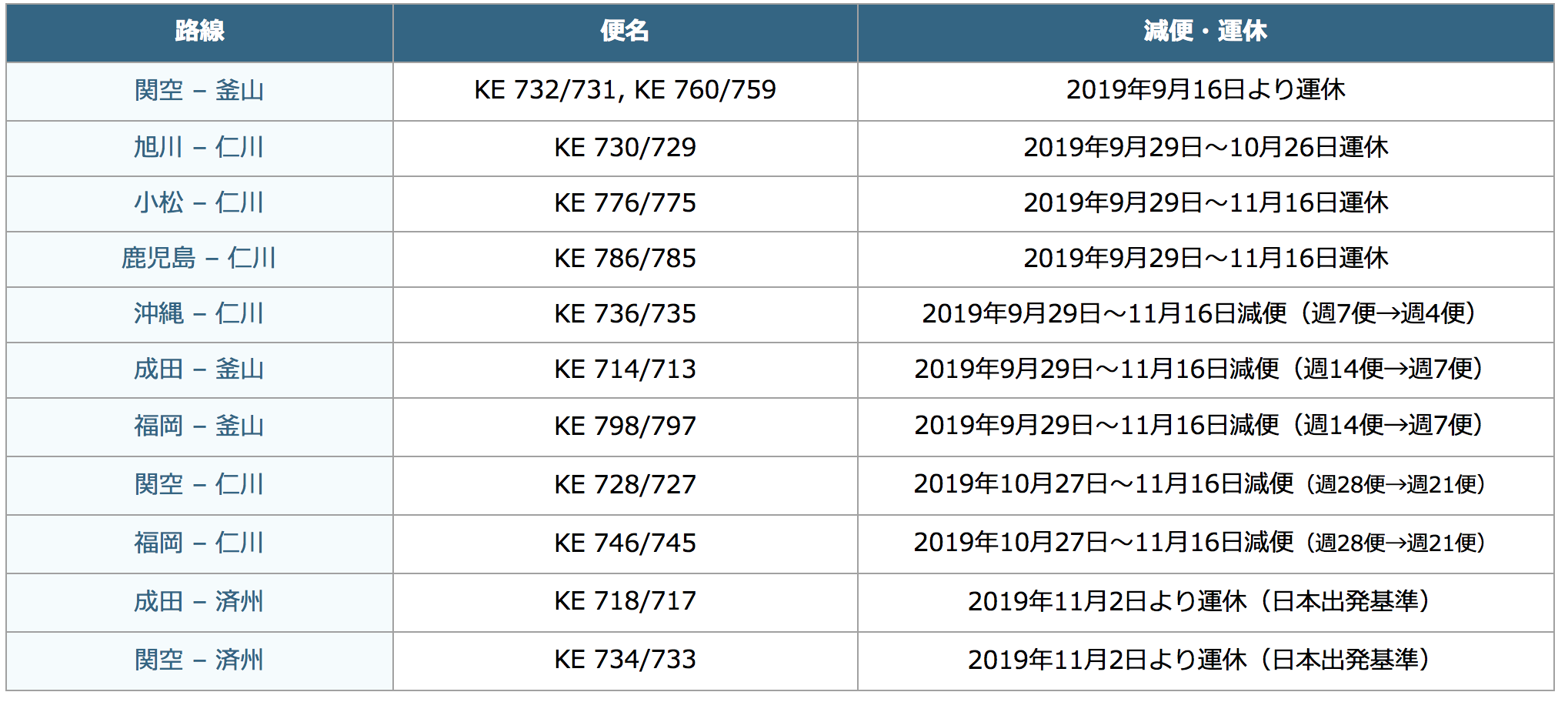 In contrast, Korean Air will extend its network for Southeast Asia and Oceania with launch of Incheon-Clark (Philippines) flights on October 27 2019 and increases frequencies from four flights a week to 11 flights a week each on Incheon-Chiang Mai (Thailand) route and Incheon-Bali route and from five flights a week to seven flight a week on Incheon-Brisbane route.
For China, Korean Air will launch three flights a week for Zhangjiajie and Hangzhou and four flights a week for Nanjing. Also, Flights for Beijing will be increased from 14 a week to 17 a week.