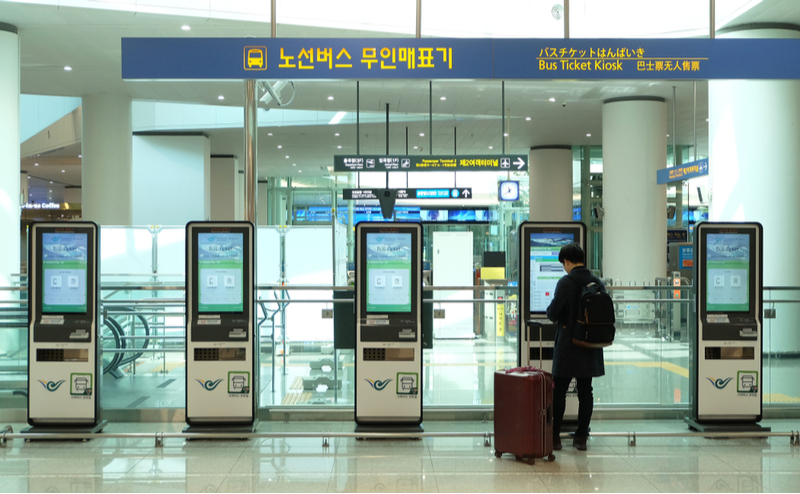 korean airport
The Japan National Tourism Organization (JNTO)'s statistics for 2019 finds that Japan received 1,319,000 from Thailand (+16.5% year on year), 492,300 visitors from Singapore (+12.6%), 501,700 from Malaysia (+7.1%) and 412,800 from Indonesia (+4.0%). All of the yearly results were record-high.
Visitors from seven Southeast Asian countries including Philippines, Vietnam and India accounted for 12.6% of the total.
The graph below shows yearly changes of visitors from the four markets in the last decade: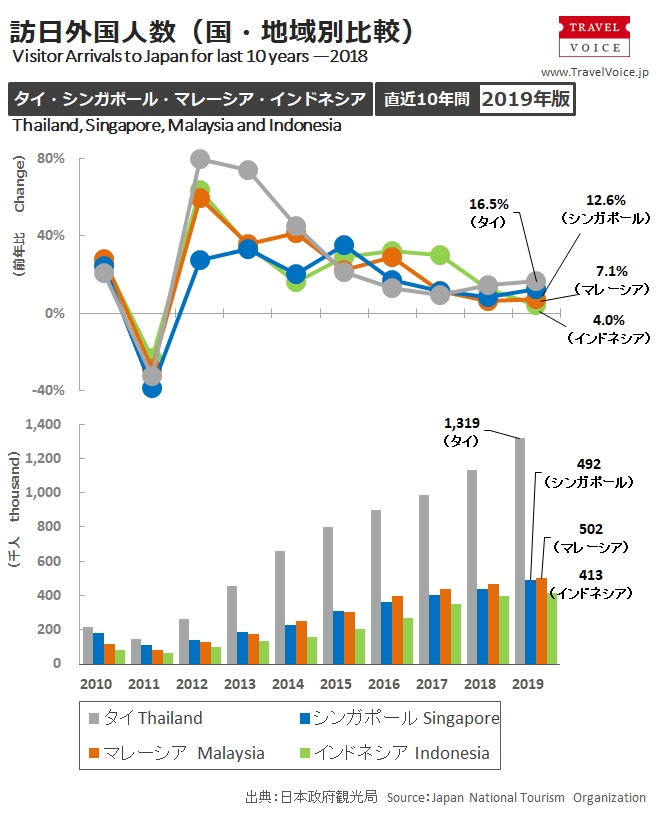 In December 2019 only, visitors were 164,900 from Thailand (+28.5%), 100,400 from Singapore (+15.3%), 78,300 from Malaysia (+15.8%) and 59,200 from Indonesia (+9.7%), all of which were record-high for December.
The graph below shows monthly changes of visitors from the four markets in 2019: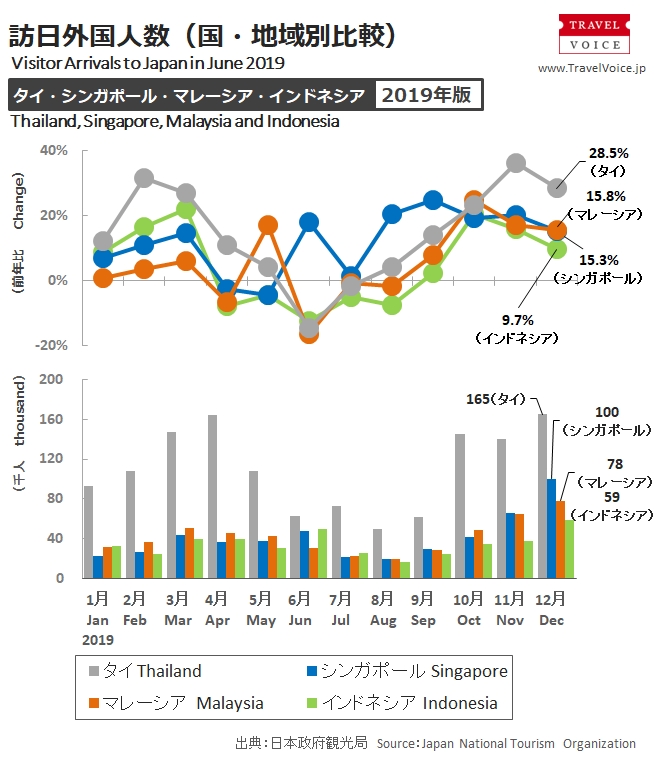 Visitors from Thailand were record-high in all of the months except June and July, boosted by extension of the air network to local cities in Japan and JNTO's effective promotional campaigns. An increase in air seat capacity helped the Singapore market expand with the first over 100,000 in December.
The Malaysian market had seen double-digit growths since October, as JNTO delivered Halal information for Muslim travelers on SNS. Visitors from Indonesia broke the monthly records for four months in a row after September.