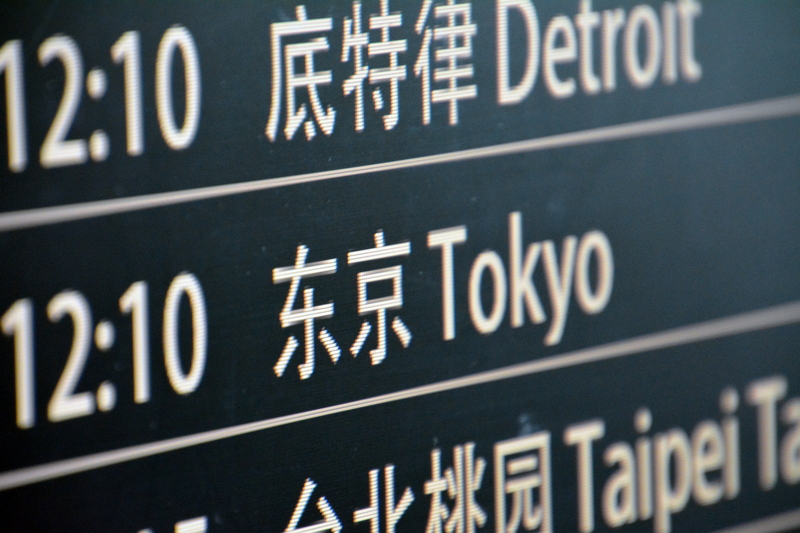 The Japan National Tourism Organization (JNTO)'s statistics for June 2019 finds that Japan received 611,900 from South Korea (+0.9% year on year), 880,700 visitors from China (+15.7%), 209,000 from Hong Kong (+1.7%), and 461,100 from Taiwan (+0.9%), which accounted for 75% of the total. Visitors from all of the four markets were record-high for June, and visitors from China were record-high on a single month basis. 
The graph below shows yearly changes of visitors from the four markets in the last year: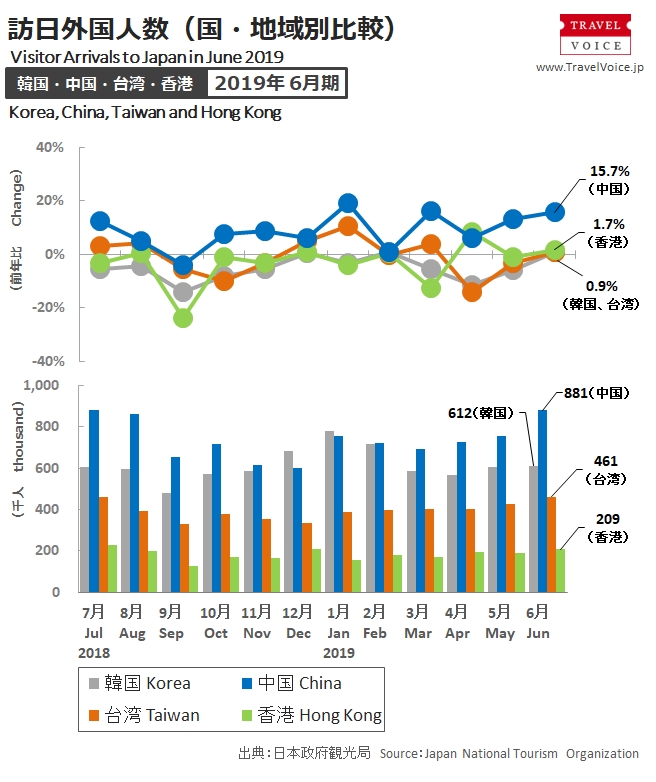 JNTO explained that the Chinese market was especially boosted by extension of the air network and ease of individual visa conditions, which was effective from January 2019. The South Korean market had been down since March 2019 due to diversification of travel destinations and stagnated economy, but tuned into plus. The Taiwanese market had also been down 14.2% in April, however recovered in June due to extension of the air network including charter services.