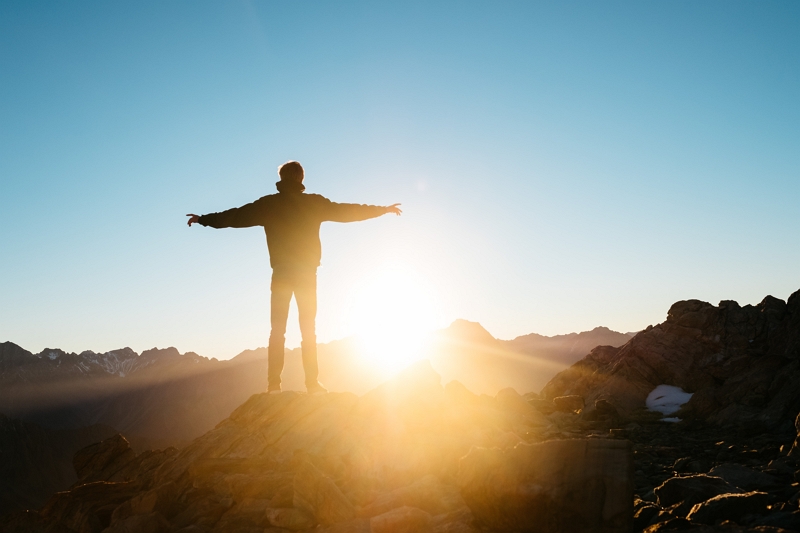 JTB has forecasted that both of the inbound and outbound travel markets in 2019 will grow, as it has estimated 35.5 million inbound travelers to Japan (+12.3% year on year) and 19.1 million outbound travelers from Japan (+1.1%), the first over 19 million ever. Travel consumption is expected to increase by 2.8% to 15.3 trillion JPY in total, and also the average travels a person to rise to 2.49 times a year.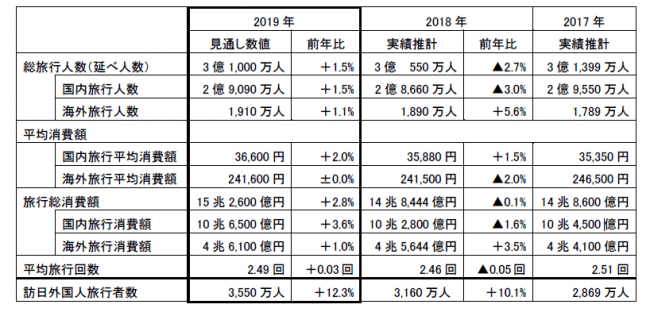 The number of Japanese overseas travelers in 2018 is expected to reach record-high 18.9 million (+5.6%), not influenced by rise of fuel surcharges after August 2018. Regarding 2019, JTB says that up to 10 consecutive holidays in the Golden Week period will boost the overseas travel demand, and some travel agents have already received 2 to 5 times more bookings for long-haul destinations, like Europe, than a year earlier.
Domestic travelers in 2019 have been estimated at 291 million (+1.5%), mainly boosted by better economic condition and more national holidays. The average consumption a travel per person is expected to increase by 2.0% to 36,600 JPY through the year, even though the consumption tax rises in October 2019. JTB sees that the rise of the consumption tax will not have a big impact on annual consumption because it starts in October.
According to the questionnaire survey by JTB, the ratio of answers of 'more domestic travels in 2019' was 6 to 10 higher points in the 15 to 19 years old segments than in other age segments. JTB sees that the young travelers will boost the domestic travel market.
The inbound travel market is expected to continue double-digit growth in 2019, however JTB has forecasted the growth rates will not be high in China, South Korea, Taiwan and Hong Kong because those are already matured markets. The Rugby World Cup will giver international visitors more opportunities to visit local areas in Japan because local cities host matches.