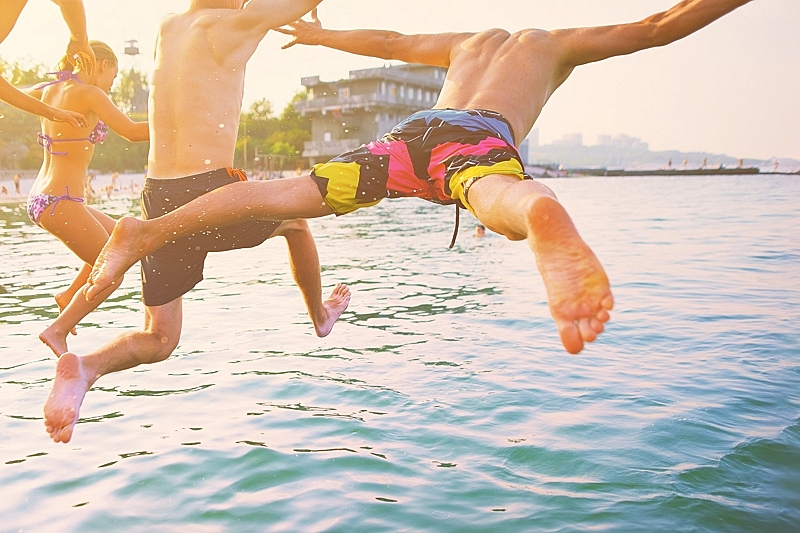 Japan Tourism Agency announced that sales of 43 major travel companies increased by 141.9% year on year to 194.2 billion JPY in total in August 2022. Compared to July 2019, the monthly result was down 59.8% even in the busiest month because of the 7th COVID-19 wave.
Sales in domestic travel were up 127.5% year on year to 158.1 billion JPY, which were down 40% compared to August 2019. Sales in overseas travel were up 521.8% year on year to 34.3 billion JPY due to gradual restart of overseas travel package tours. Sales in inbound travel were just 1.8 billion JPY.
Sales in domestic package tours tripled year on year to 59.9 billion JPY with 1,620,384 customers (up 203.3% year on year). Sales in overseas package tours largely increased from 2.7 million JPY a year ago to 834 million JPY with 1,749 customers.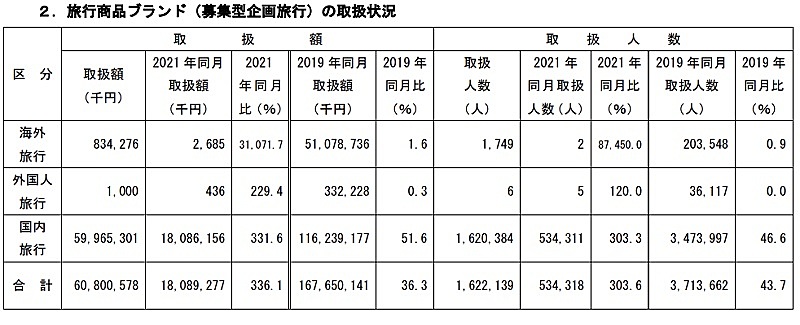 報道資料より
Compared to August 2019, JTB Group companies decreased sales by 56.6% to 76.6 billion JPY in total. HIS continued reducing sales by 77.8% to 12.8 billion JPY because it largely relies on the overseas travel business. KNT-CT Holdings reduced sales by 68% to 14.5 billion JPY, and NTA by 55.5% to 18.8 billion JPY.