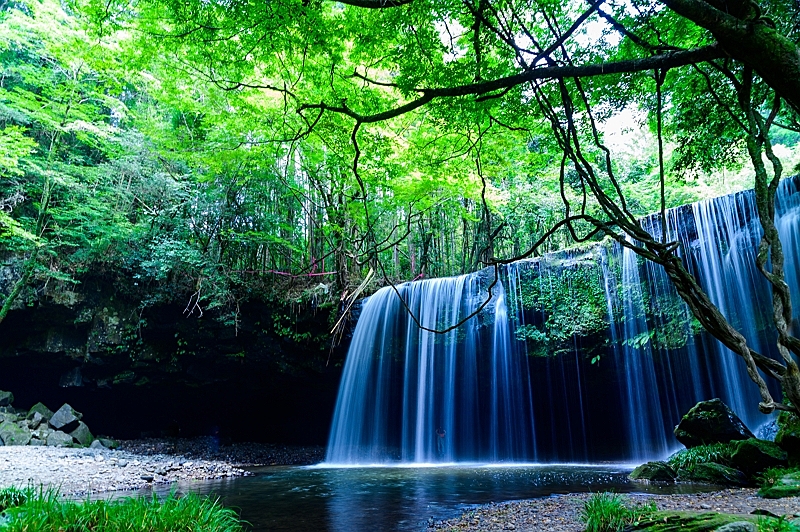 The Sankei Research & Data survey on the future tourism, which was conducted to 5189 18 years old or older Japanese people, in July this year, finds that 69.8% of respondents intend to use domestic travel boosting program 'Go To Travel' if its restarts. The program has been suspended since December last year due to a rapid increase in COVID-19 cases.
Specifically, 72.7% of respondents who have been vaccinated answered and more than half of those who do not want to be vaccinated said they want to use the program.
43.1% of respondents want the same conditions as the last year for restart of the program, and 24.4% said that the program should be limited to vaccinated travelers.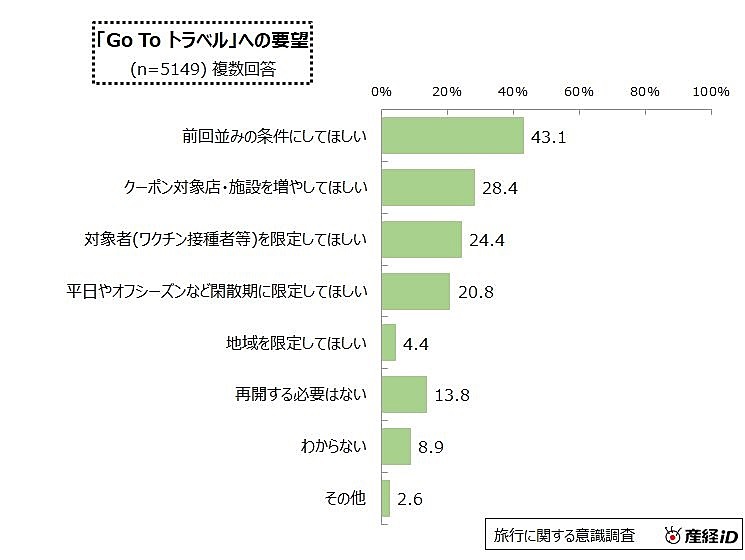 発表資料より
Asked about the next destinations, most of respondents answered domestic travel, and high ratios were particularly seen in Hokkaido (20.4%), Okinawa (8.4%) or Kyoto (5.5%). Answers of overseas travel accounted for 11.6%.
Regarding travel purposes, 60.6% said that they want to enjoy nature or landscapes, followed by relaxation in onsen (22%). The results seem to represent travelers' sentiment that they want to avoid busy places.
On the travel budget question, the top was less than 50,000 JPY with the ratio of 27.3%, followed by less than 100,000 JPY (22.9%) and less than 30,000 JPY (13.4%).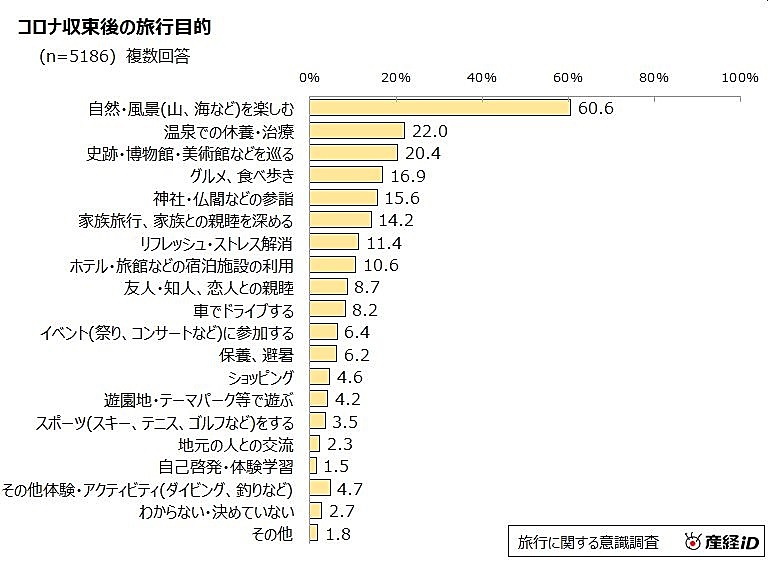 発表資料より