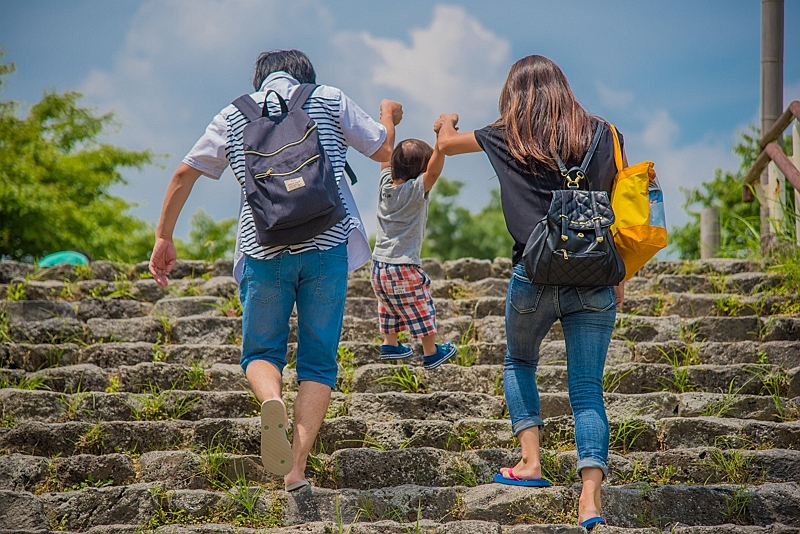 Japan National Tourism Organization (JNTO) reported that the number of Japanese overseas travelers were 891,600 in July 2023, approximately 190,000 more travelers than the previous month because the summer vacation period started. The result still remained a 46.3% decrease compared to July 2019 (1,659,166 travelers), but the reduction rate had been smaller since January 2023.
According to OAG, international flights departing from six major airports in Japan (Narita, Haneda, Kansai, Nagoya, Fukuoka and Sapporo) were down 27.4% to 16,287 compared to July 2019, and available seats down 26% to 3.8 million. Among six major airports, only Haneda had more flights and available seats than those in July 2019.
The following graph shows Japanese overseas travelers by month.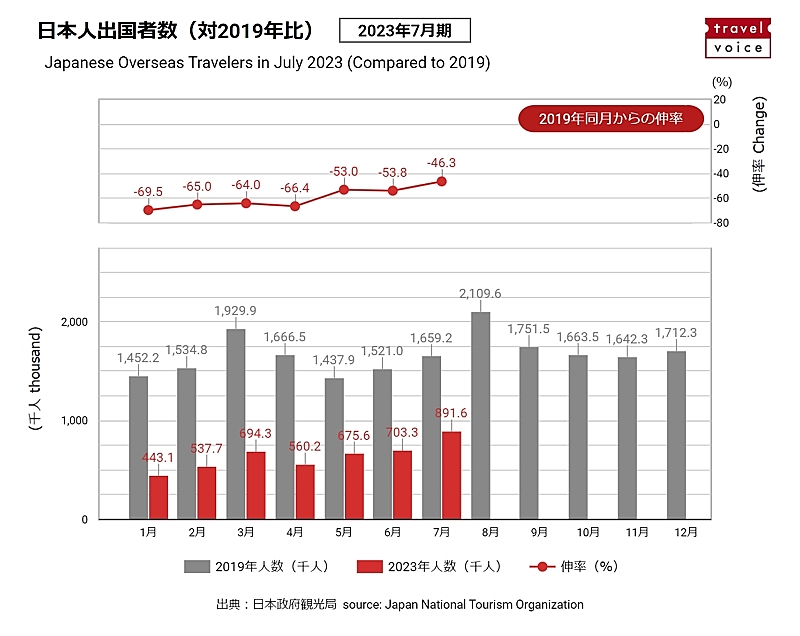 ※本グラフはコピー&ペーストで自由に転載可