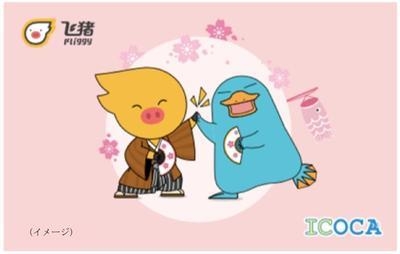 JR West, a major railway company in western Japan, has formed partnership with Chinese EC giant Alibaba Group to increase Chinese travelers to western Japan by providing seamless customer journey covering a variety of services for before-travel, in-destination and after-travel. 
For before-travel experiences, JR West will take advantage of Alibaba's travel platform 'Fliggy' to introduce tourist attractions and seasonal travel information throughout western Japan to Chinese travelers.
For in-destination services, JR West will make an effort to expand availability of Alipay services in western Japan to encourage Chinese visitors to spend more money. 
For after-travel services, travel products in western Japan will be sold on Tmall Global, an Alibaba's EC platform. 
The partnership covers Hokuriku, Kansai and Sanyo areas to appeal onsen, autumn leaves, gastronomy or snow activities and also tourist trains operated by JR West. JR West intends to extend the partnership to Sanin area in the future.