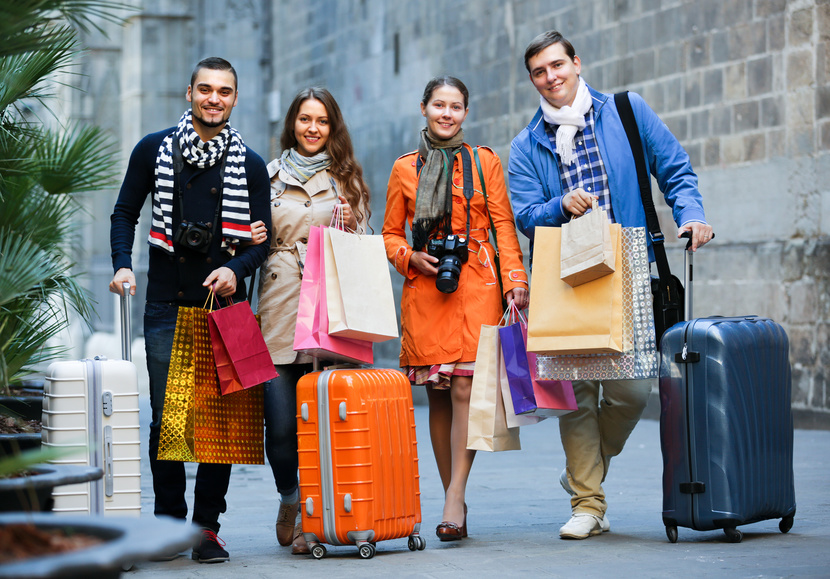 Baidu recently conducted a survey on Chinese shopper trend in Japan, targeting 1,099 travelers in Beijing and Shanghai who have traveled to Japan in the past year. 
The survey result shows that they spent the longest time for shopping in Ginza in Kanto area, regardless of their living cities or travel styles (group or FIT), followed by Yokohama, Tokyo Station and Tokyo Disneyland. Asakusa for group travelers and Shinjyuku for FIT were one of the top five. 
In Kansai area, Chinese travelers spent the longest time for shopping in Shinsaibashi, which was the top in all survey categories.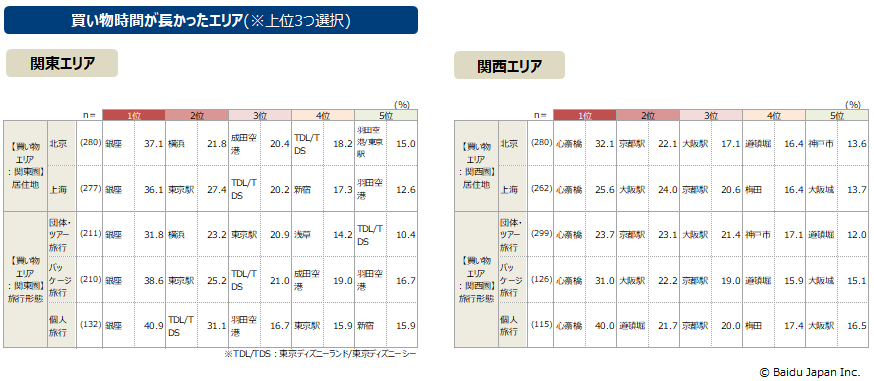 The survey also finds that the ratio of time spent for shopping plan before departure was 18.9%, following time for making an itinerary (22.2%) and time for choosing and booking restaurants (19.3%). Even though cross-boarder EC is growing in China, local shopping seems to be an important activity for them.
A major reason for them to do shopping in Japan, not on cross-board EC, was 'I can confirm it is not fake (45.7%)', followed by 'cheaper than cross-board EC (41.0%)' and 'I can confirm it in my hand (40.5%).' Interestingly, the ratio of Chinese travelers who enjoy shopping as part of a travel is just 25.5%.