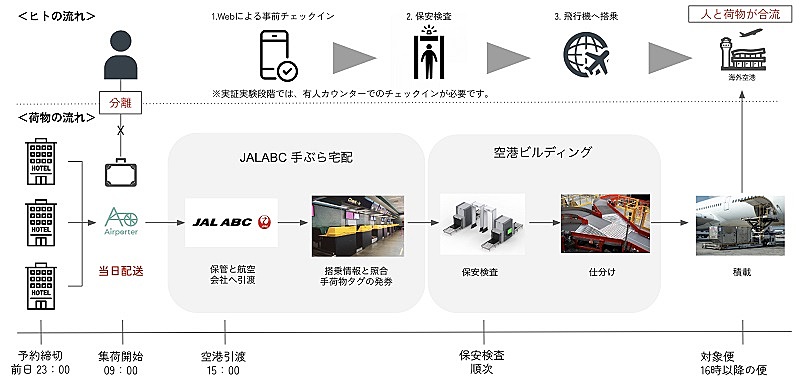 Airpoter, JAL ABC and Kansai Innovation Center work together for digital transformation of baggage delivery for inbound travelers to Japan. Combination of the Airporter's baggage delivery system with an airline's online check-in system allows a traveler to deliver baggage from a hotel and to pick it up at an arrival airport in a foreign country. The service is expected to reduce long lines at airport check-in counters.
They will establish a service system in Osaka or Kansai area first, expecting higher inbound traveler demand for Osaka Kansai EXPO 2025. The service will be available for inbound travelers staying in hotels in Osaka City and using JAL international flights from Kansai International Airport.
After the demonstration tests in Osaka, they plans to expand the service to other areas and also to develop a baggage check-in machine placing in a hotel or a station.