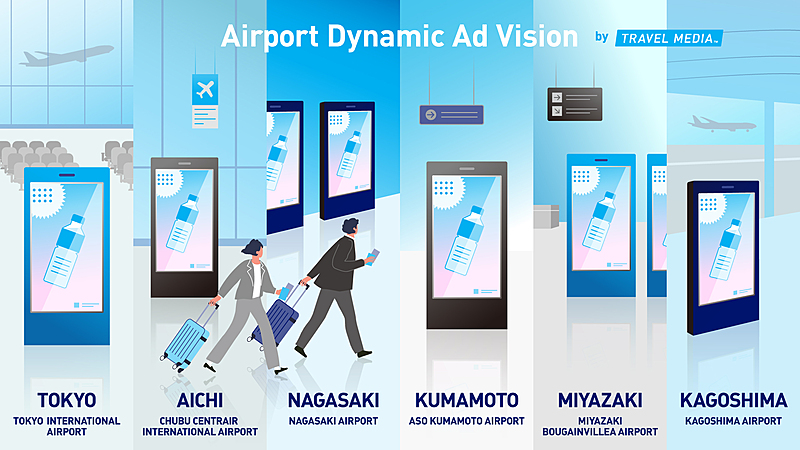 ANA Trading has established a network of digital signage advertisement or digital out of home (DOOH) in six domestic airports of Haneda, Nagasaki, Kumamoto, Miyazaki, Kagoshima and Central Japan International. 'TRAVEL MEDIA Airport Dynamic Ad Vision,' the next generation advertising service, has been operated on the network since March 21 2022.
Ads are simultaneously delivered on 32 digital signages in the six airports. TRAVEL MEDIA Airport Dynamic Ad Vision allows an advisor to provide the airports with ad data in a lump and develop it to other DOOH in a town or online than the airports.
AI-cameras on the signages acquire a variety of passenger data passing the signages, which possibly helps airport companies improve their marketing activities or airport services.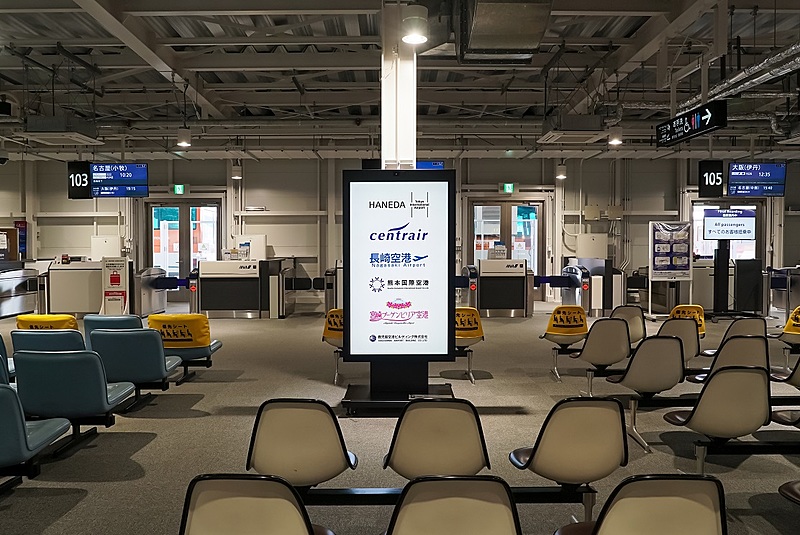 阿蘇くまもと空港のDOOH(報道資料より)
ANA Trading plans to extend the network to other airports and also hotels, ground transportations or tourism facilities. IN the future, it aims to develop TRAVEL MEDIA to a marketing platform by increasing touch points with travelers.