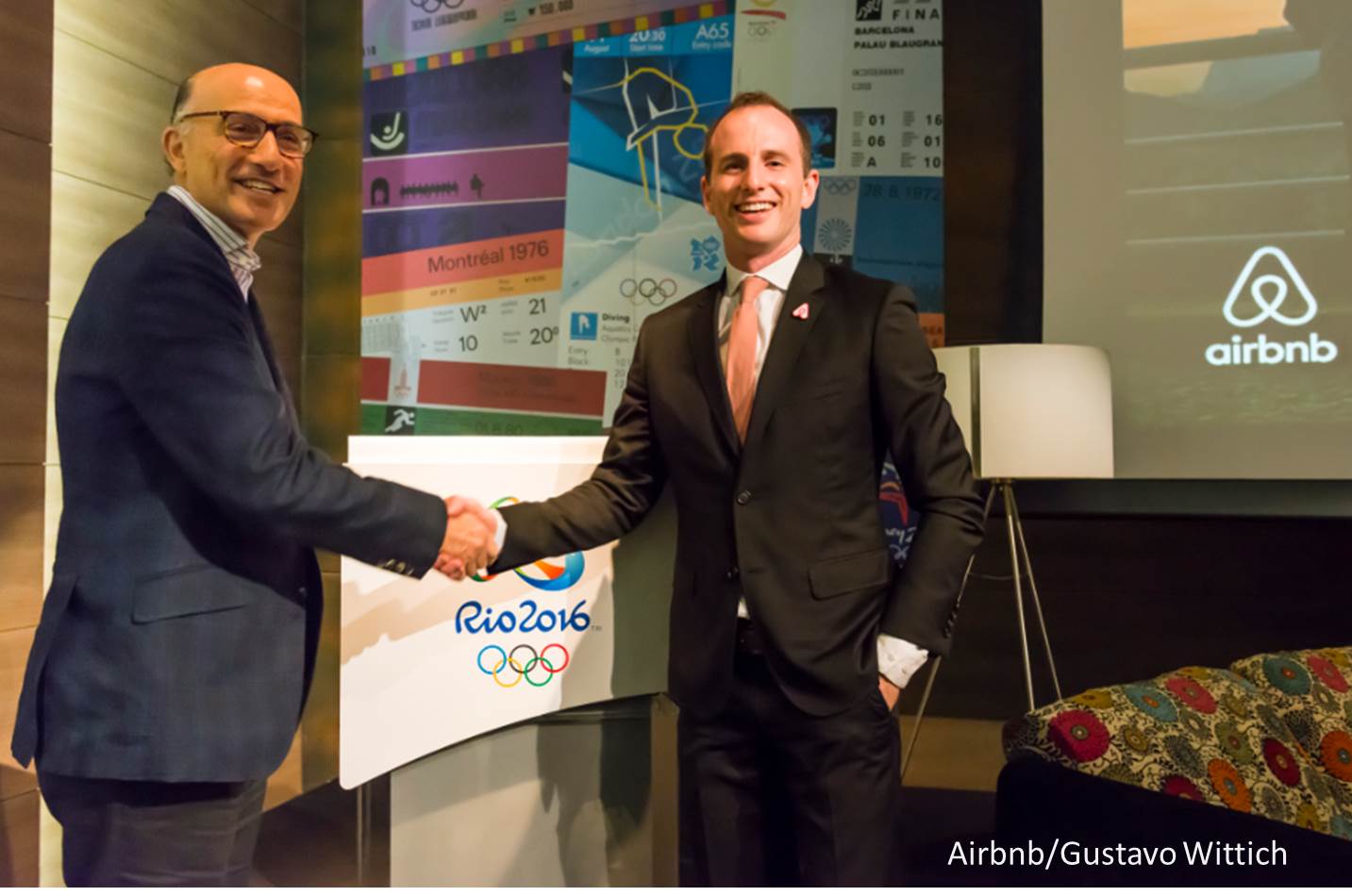 Carlos Arthur Nuzman, President of the Rio 2016 Organizing Committee for the Olympic and Paralympic Games, and Joe Gebbia, airbnb founder, announced on March 27 that airbnb, the platform bridging between travelers and private houses, became an official supplier for Rio de Janeiro Olympic and Paralympic Games in 2016. According to that, airbnb will be one of the accommodation options for international visitors to Rio during the Olympic and Paralympic period.
EMBRATUR, the tourism authority of Brazil, has forecasted that Rio may welcome about 380,000 international visitors during the period from August 5 to 21 in 2016. To meet growing demand, airbnb has a plan to provide them with opportunities to stay in about 20,000 private houses in Rio and near the Olympic park.
President Carlos Arthur Nuzman commented: "airbnb is an excellent partner in terms of supplying high quality accommodations."
Private houses listed on airbnb in Brazil increased from 3,500 in 2012 to 45,000 today, and when the FIFA World Cup was held in 2014, more than 100,000 travelers stayed in airbnb listings.
In Japanese