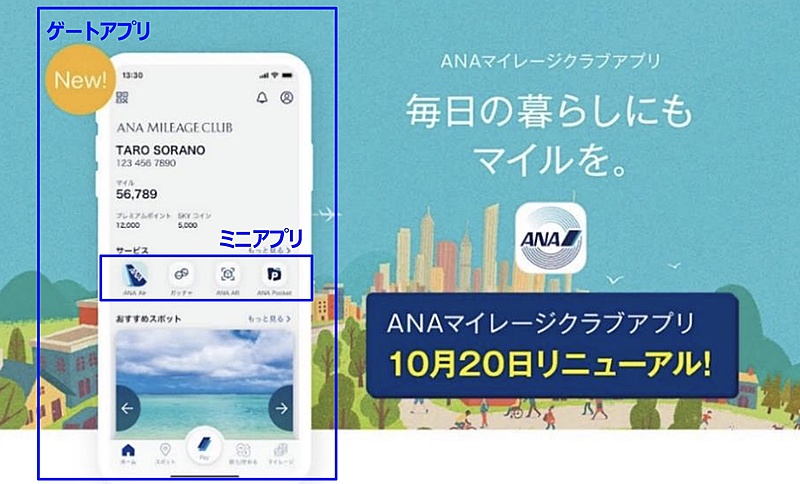 ANA is revamping 'ANA Mileage Club App' to a super app by installing mini apps for a variety of daily life services. With a super app, ANA is accelerating to realize its business concept of 'living with miles.'
As an initial action, ANA has installed mini apps for 'ANA app' for flight booking and check-in to boarding procedures, 'ANA Pocket,' a mileage-accumulated service for movement including walking, 'ANA Pay,' a mobile payment service and other travel apps including hotel booking and flight booking on milages.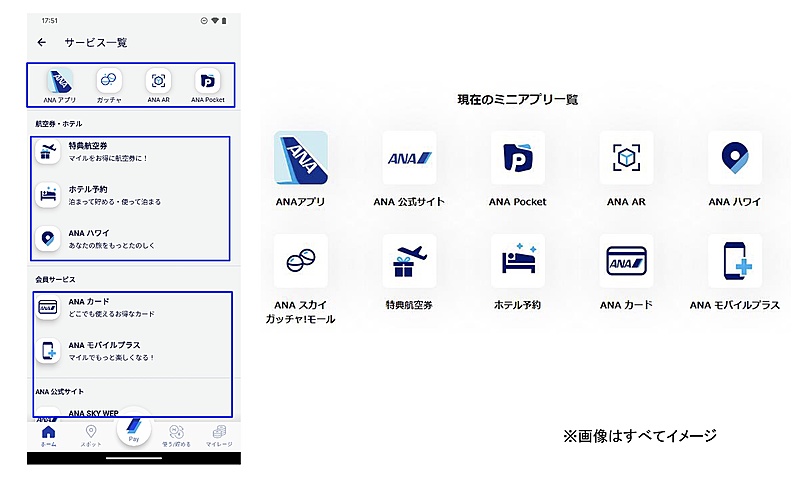 搭載されるミニアプリ(報道資料より)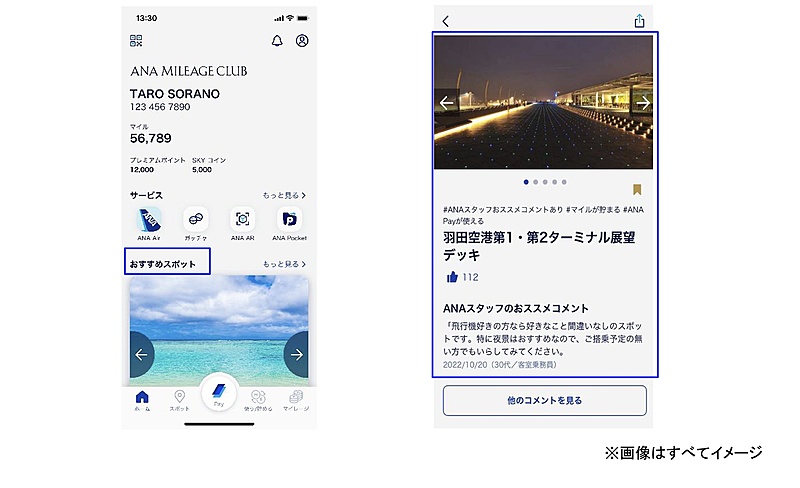 おすすめスポット情報(報道資料より)
ANA plans to release a new mini app for EC shopping in early next year and upgrade 'ANA Pay' to wider ranges of payment services in the next spring.