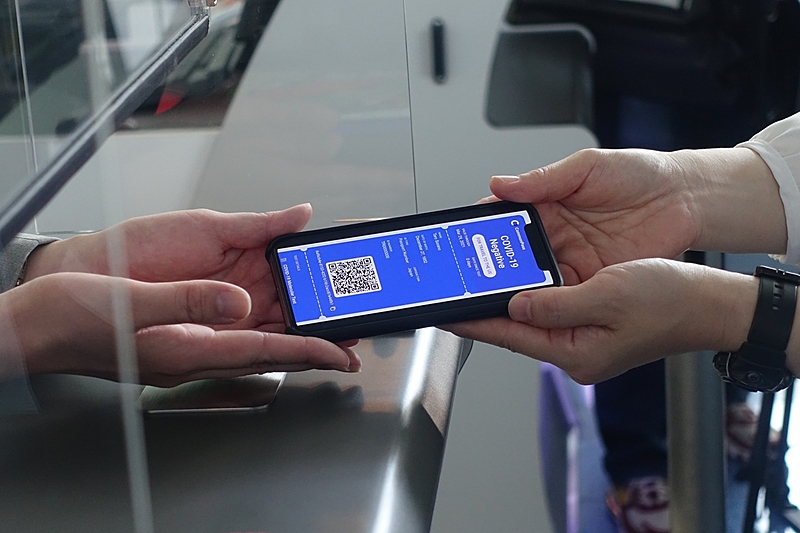 ANA and The Commons Project demonstrated digital health accreditation 'CommonPass' on the NH10 flight from Haneda, Tokyo to JFK, New York on March 29 2021 and the return NH9 flight. ANA became the first Japanese airline to demonstrate CommonPass, followed by JAL on the flight from Haneda to Honolulu on April 2.
CommonPass is an app developed by non-profit The Commons Project and The World Economic Forum to accredit a PCR test negative result, entry requirements of each country and region, probably a vaccination record in the future as well as an individual passport information.
Two Japanese volunteers joined the ANA demonstration after taking PCR tests on March 26, within 72 hours before the departure, at Toho University Haneda Airport Clinic. The negative results were saved on CommonPass via a medical app 'With Wellness' on the API connection.
The volunteers checked in NH10 at Haneda, showing CommonPass app instead of a paper certificate. For U.S. side, Customs and Border Protection (CBP) and Centers for Disease Control and Prevention (CDC) are partners for the Commons Project as observers.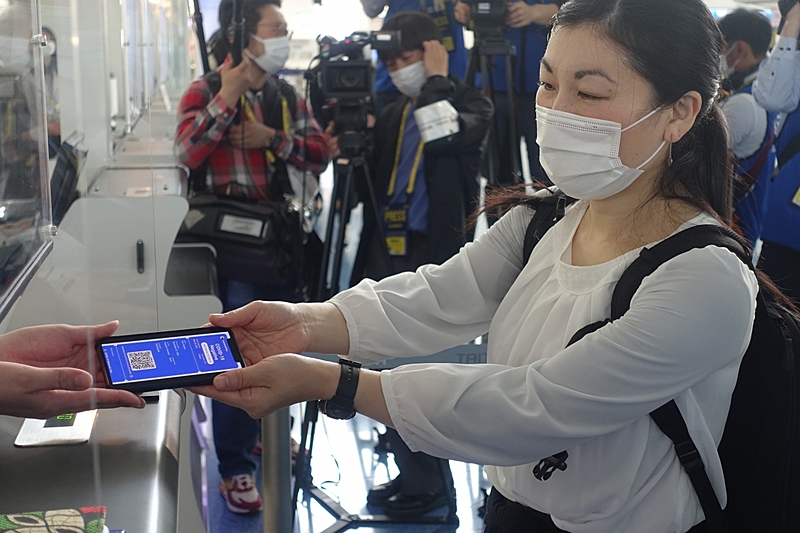 A volunteer shows CommonPass at a check-in desk at Haneda
"You can definitely enter a country or a region more smoothly with the CommonPass than a paper certificate because it digitally verifies updated quarantine requirements and a reliable negative result and simultaneously identifies yourself," Takanori Fujita, The World Economic Forum C4IR Japan Center Project leader, said. "A key for practical use, however, is authorization by each country or region."
In Japan, The Commons Project is accelerating partnerships with a variety of economic organizations and Testing Center for Overseas Travelers (TeCOT) of Ministry of Economy, Trade and Industry to increase official medical organizations to issue digital certificates.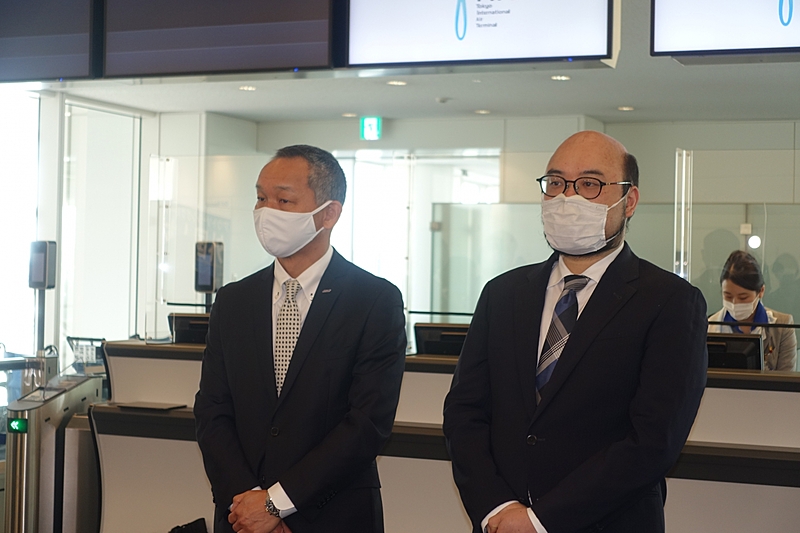 ANA Goto (left) and World Economic Forum Fujita
"Digital health passports including CommonPass will contribute to lower a bar to travel overseas and also to ease of entry restrictions in the future," Hiroshi Goto, ANA Vice President for Passenger Service Solutions Digital Transformation, said. "We are preparing several digital health passports for our customers, offering CommonPass or IATA Travel Pass as default standard apps."