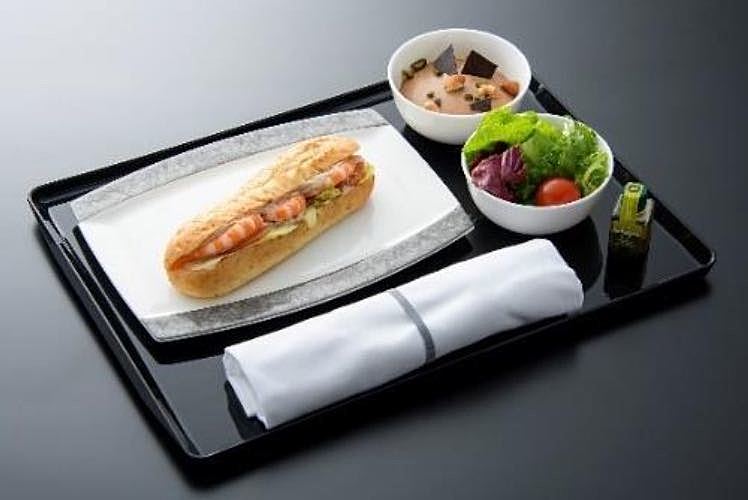 ANA will begin offering 'Quick & Light Meal' and 'No Thank you Option' on its international flights as one of its efforts to reduce food losses. The new pre-order meal services will be available on March 31 2023.
The "Quick & Light Meal" service offers a salad, sandwich and dessert on a single plate in First and Business Class on Europe, North America and selected Asia routes where course meals are served.
The "No Thank you Option" service allows passengers to cancel their meal in advance if they do not wish to have their meal served after takeoff* on board international routes and in all classes.
ANA Group has a goal to reduce food waste in-flight and at airport lounges by 50% by FY2050 as part of ANA Future Promise initiatives.