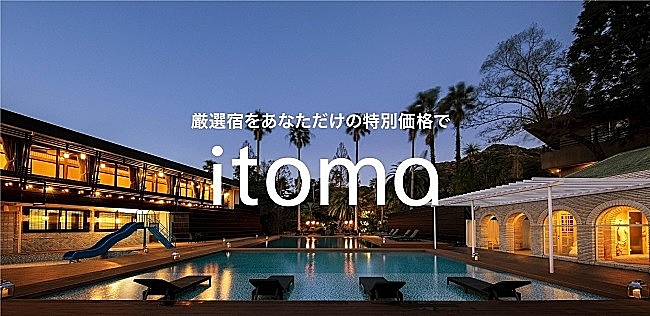 AVEX, one of the biggest entertainment management companies in Japan, officially launched its membership accommodation booking site 'itoma' on June 9 2020. The subscription of 2,980 JPY a month benefits a traveler to stay in listed hotels or ryokans in weekdays at half of their regular room rates. The service does not collect commissions or advertising fees from lodging properties.
Despite official opening in April 2020, launch of the new service was delayed because of the COVID-19-related state of emergency declaration nationwide. After the declaration was lifted, itoma started the service for first 1,000 members only.
In the beginning, about 30 properties in Izu and Hakone area are listed on the booking site, and listed properties will be added step by step covering from Kanto area to nationwide.
AVEX explained that the new service is to help lodging partners improve occupancy rates in weekdays and to propose new normal travel to consumers.