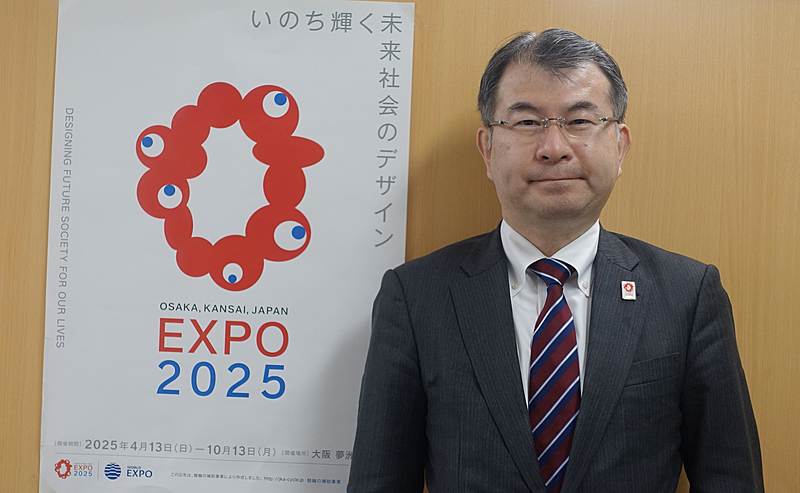 The groundbreaking ceremony for EXPO 2025 Osaka Kansai was held at EXPO venue Yumeshima on April 13 2023, just two years earlier than the expo opening. From now on, building of pavilions starts.
This year, Japan Association for the 2025 World Exposition begins driving 'Tourism + EXPO' efforts in earnest to spread effects of the EXPO nationwide.
The Japanese government announced 'EXPO Exchange Initiative' in December 2022 to create a momentum for the EXPO nationwide, expecting that the EXPO will be an opportunity for local revitalization by resuming interaction of people.
From the viewpoint, tourism is expected to play a valuable role. "We would like visitors to experience local attractiveness and then to visit local regions," Nobuhiko Hohokabe, Executive Director of Local Community and Tourism Department, said. "The EXPO is not just for Osaka, Kansai but for Japan. We are expanding interaction of people through tourism with all-Japan efforts."
The EXPO theme is 'Designing Future Society for Our Lives.' Hohokabe said, "The theme has affinity with tourism. I hope that local areas will be practice fields for the theme."
Expecting that the EXPO can be a chance to attract tourists from the world as well as other regions in Japan, some local governments have already lunched the EXPO-related projects. Ten prefectures, economy organizations and private companies in Kansai, for example, established 'EXPO 2025 Kansai Tourism Promotion Association' in order to spread the expected EXPO effects over wide-area in Kansai.
"In Kansai area, a momentum for the EXPO is getting high. This year, we are working on 'Tourism + EXPO' in far regions from Kansai," Hohokabe said.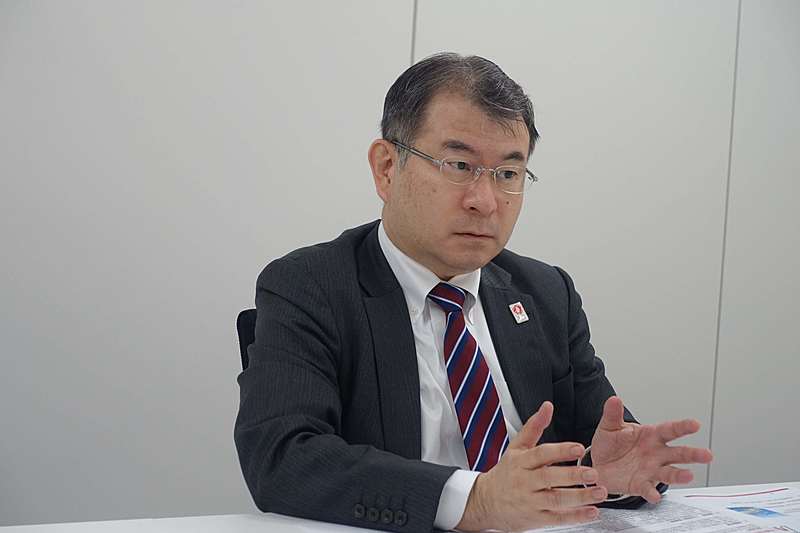 Hohokabe talks about 'Tourism + EXPO'
Japan EXPO Association forecasts 24.7 million visitors from Japan and 3.5 million visitors from foreign countries and regions. For foreign visitors, the Association will cooperate with Japan National Tourism Association (JNTO) to create ideas for them to guide to local regions in Japan.
For concrete action plans, including concept for product creation, a working team will be formed after Golden Week holiday period.
"We hope that local regions will use the EXPO as an opportunity to practice sustainable tourism," Hohokabe said. "The EXPO will possibly be an event to leave legacies in local regions,"
The Association will launch 'Tourism + EXPO Portal' to introduce local tourism products related to the EXPO and deliver tourism information. "It will be a platform to appeal the EXPO," Hohokabe said.
With a concept of 'People's Living Lab,' the EXPO has six showcase fields of 'Smart Mobility,' 'Digital,' 'Virtual,' 'Art,' 'Green' and 'Future Life.' In the 'Smart Mobility,' four groups have already selected as operators of point-to-point flying car. A total of 30 social experiments will be planned over the six showcase.