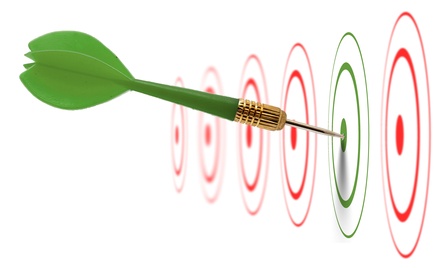 The Ministry of Economy, Trade and Industry (METI) of Japan survey finds that the information foreigners look for most often while traveling in Japan was about dinning with a share of 43%, followed by shopping with a share of 42%. In reverse, a share of accommodation was just 16%, which means a share of foreigners to gather information on that before coming to Japan was higher.
The survey was conducted as one of ID tie-up Trust Framework Development projects under METI in response to the world's leading IT country declaration that was accepted by the Cabinet in June 2014. Dentsu played a leading role for the survey, and the hearing survey was performed to 16 companies and four organizations, including online travel service providers like Rakuten Travel and TripAdvisor, public transportations, like Narita International Airport and Tokyu Railway, local tourism associations and telecommunication service providers.
The following table shows a variety of information and service needs by foreign travelers.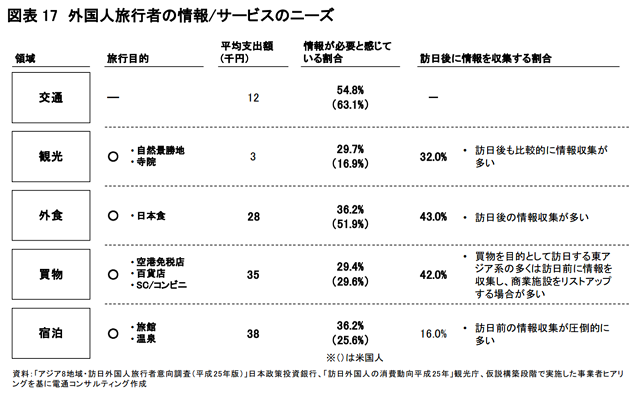 Travel processes of foreign travelers in Japan were divided into four categories of transportation, sightseeing, dinning, shopping and accommodation, and more particular purposes, such as nature for sightseeing, Japanese food for dinning, airport duty-free or department store for shopping were classified for analysis of concrete use case.
Based on the survey result, the project will study a business model to provide optimal services to foreign travelers in Japan by gathering and analyzing big data accumulating personal data including attributes and positional information, expecting to form a reliable, safe and effective system for data linkage or ID linkage among multiple IT services or multiple organizations.
In Japanese