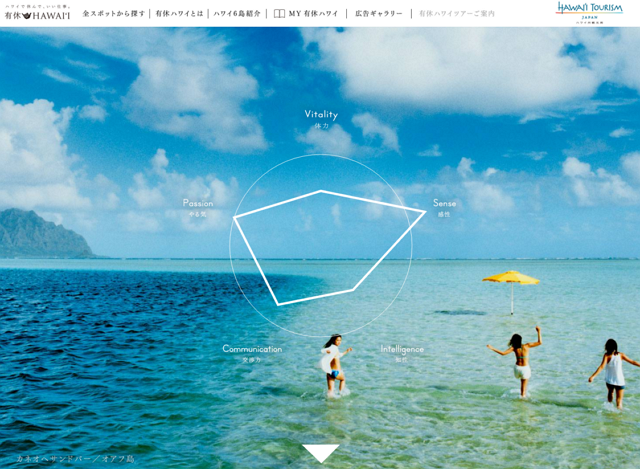 Hawaii Tourism Japan (HTJ) has launched its new promotional campaign 'Yukyu (paid holidays) Hawaii' for 2016 with a tag line of 'Holiday in Hawaii, and Good Work.' HTJ is appealing Hawaii as a destination to refresh mentally and physically through TV CM in Tokyo and Osaka, a special website and advertising in trains in Tokyo.
Japan is actually the second worst country in the world in terms of acquisition of paid holidays. To improve the situation, the Japanese government has amended the Labor Standards Low to obligate acquisition of five paid holidays a year to corporations. HTJ has an eye on the trend for the new campaign.
The special website has a content to make parameters for each of the five skills of physical energy, emotion, intelligence, negotiation and motivation for the future, and according to the parameters, tourism spots to visit in six islands can be recommended for brash-up Also, it offers a service to make an original guidebook 'MY Yukyu Hawaii.'
The following movie is one of the TV CM contents.
In Japanese