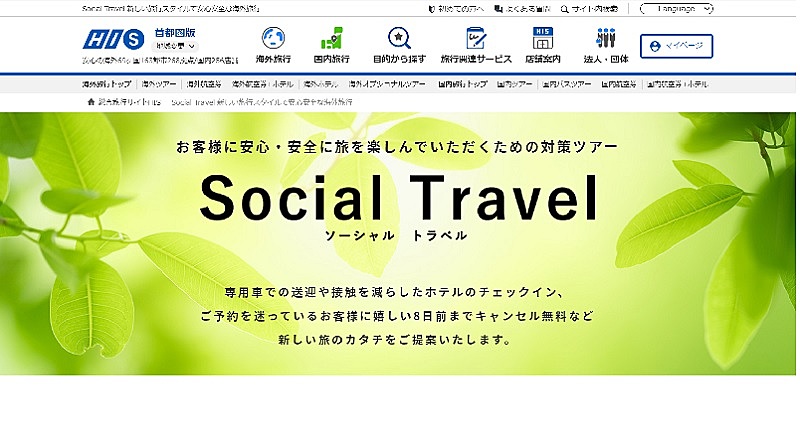 HIS has begun selling overseas package tour 'Social Travel' series with thorough precautions against COVID-19. The tours will be performed after October 2020 in accordance with immigration restrictions in destinations, lowering of the Japan's travel warning level and the quarantine rule after returning to Japan. Cancellation fee will be free by eight days before departure
For the tours, HIS has selected accommodation, tourist spots and transportations that keep the authorized precaution protocols and will try to avoid contacts with other people than a tour group in a variety of situations, such as check-in/out at a hotel or airpot transfer. In addition, HIS will pay attention to thorough hygiene and health controls for both customers and staff.
'Social Travel' tours for South Korea, Taiwan, Hong Kong, Macao, Singapore, Ho Chi Minh and Hanoi have already been on sale, followed by Hawaii, Guam, Bali, London, Cairns and Gold Coast on August 1 and America, New Zealand and Da Nang on August 7.