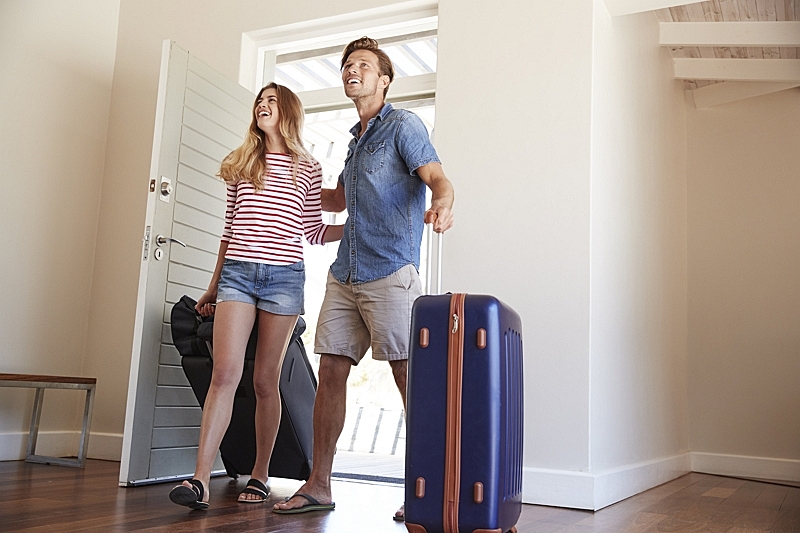 Japan National Tourism Organization (JNTO) announced that the number of international arrivals in Japan in April 2022 reached 139,500, exceeding 100,000 a month for the first time since March 2021. The monthly results were more than 129,200 Japanese overseas travelers in April 2022.
The Japanese government has eased the border restrictions, permitting short-term business travelers and long-term international students and technical trainees to enter in Japan since March 1 2022, and also has raised the entry ceiling to 10,000 a day since April 10 2022.
Compared to April 2019 (2,926,685 visitors), the result remained a 95.2% decrease.
The largest source market in April 2022 was Vietnam with 29,800 visitors, followed by China with 22,400 visitors, India with 11,700 visitors, Philippines with 8,500 visitors and South Korea with 7,700 visitors.
According to OAG, international flights arriving in six major airports in Japan (Narita, Haneda, Kansai, Nagoya, Fukuoka and Sapporo) were up 1.4% year on year to 3,314 in April 2022, and available seats were up 3.4% to 815,698 in total.
The following graph shows international visitor arrivals by month and by source market.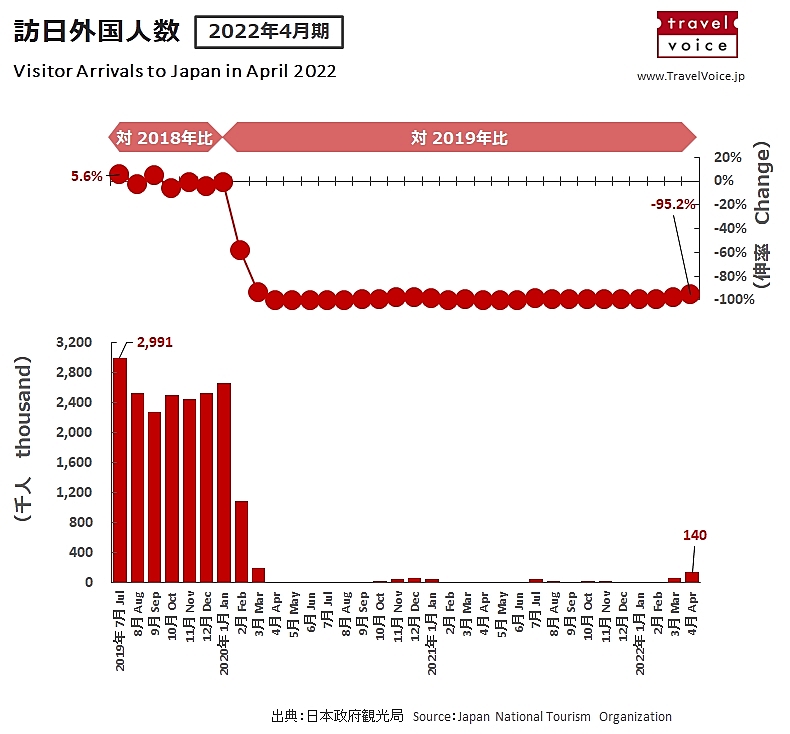 ※本グラフはコピー&ペーストで自由に転載可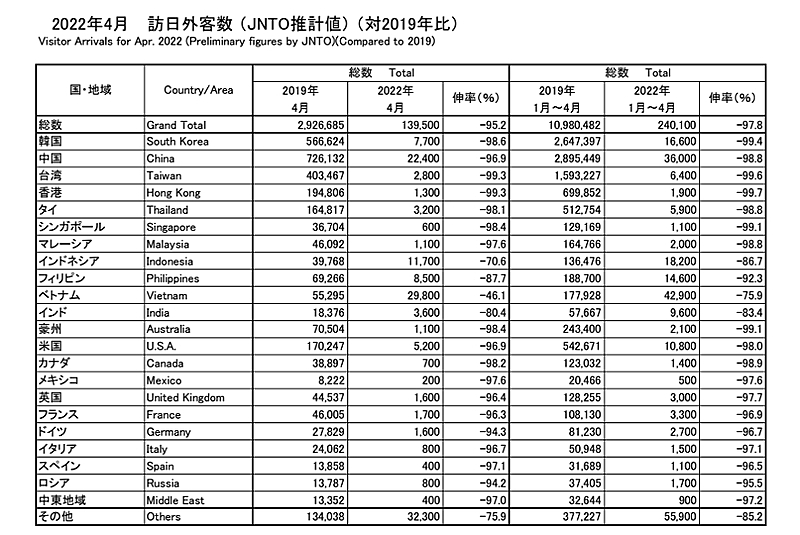 JNTO資料(対2019年比)より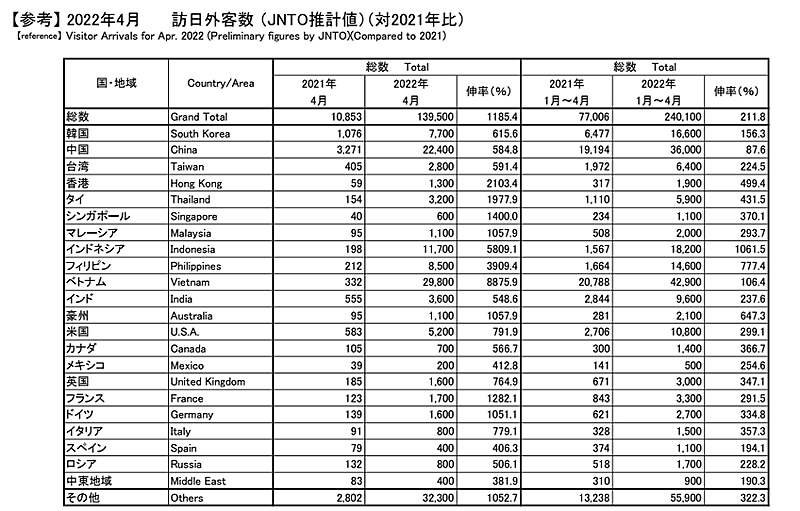 JNTO資料(対2021年比)より