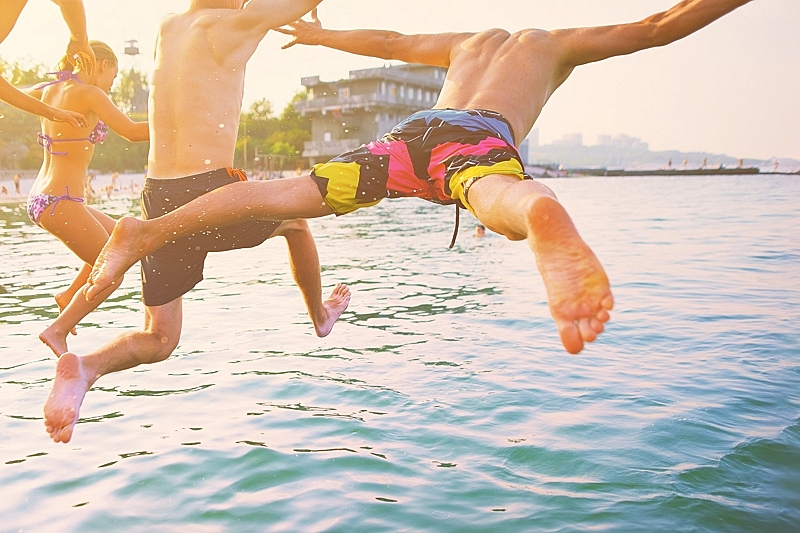 Japan National Tourism Organization (JNTO) announced that the number of Japanese overseas travelers were 129,200 in April 2022, exceeding 100,000 a month for the first time since March 2020, boosted by ease of travel warning during the Golden Week period starting late April.
Several travel companies restarted selling tours for Hawaii, and some of flights for Hawaii were full on the first day of the Golden Week period.
Compared to April 2019 (1,660,656 travelers), the result was still down 92.2%.
According to OAG, international flights departing from six major airports in Japan (Narita, Haneda, Kansai, Nagoya, Fukuoka and Sapporo) were up 4.0% year on year to 3,223, providing 796,237 seats in total.
The following graph shows Japanese overseas travelers by month.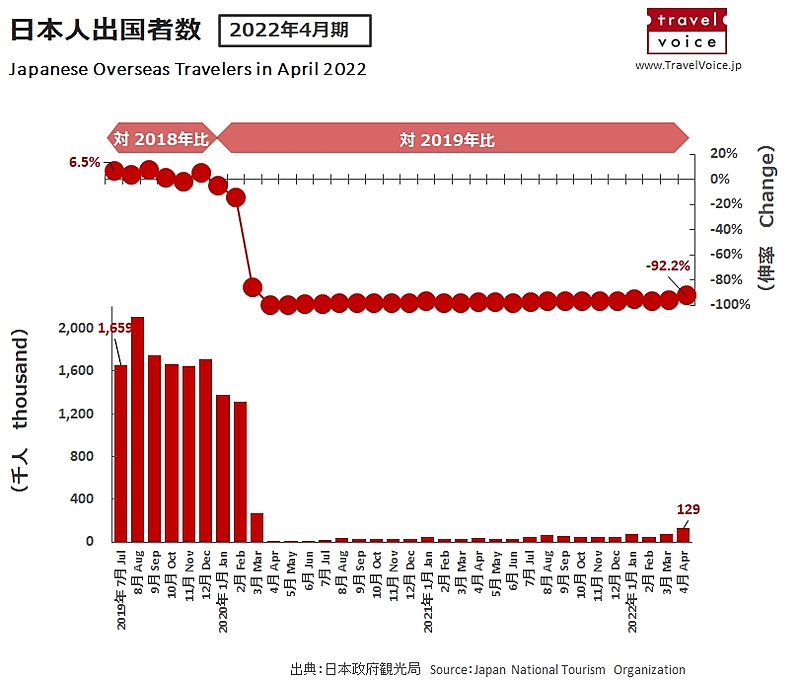 ※本グラフはコピー&ペーストで自由に転載可