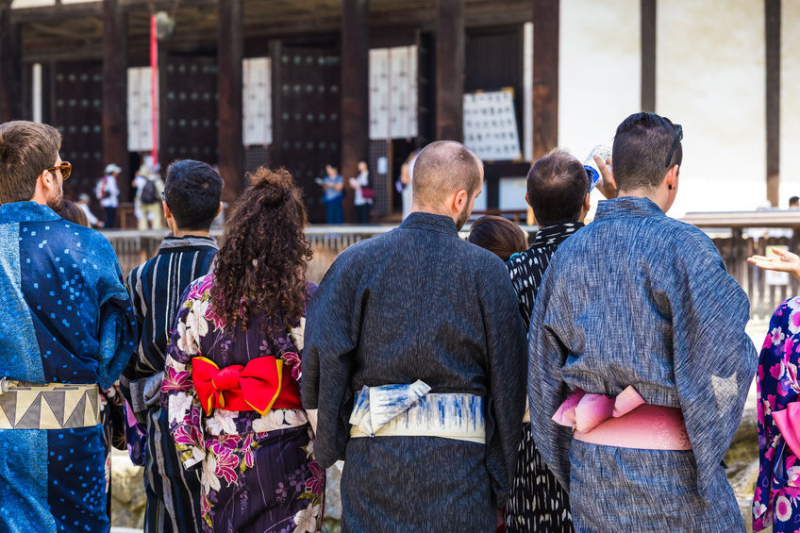 Japan Tourism Agency announced that travel spending by international visitors in Japan totaled 4.8 trillion JPY in 2019, 6.5% more spending than 2018. Spending a traveler was up 3.6% to 158,531 JPY.
The top market was China with spending of 1,770 billion JPY (a share of 36.88%), followed by Taiwan with 551.7 billion JPY (11.5%), South Korea with 424.7 billion JPY (8.8%), Hong Kong with 352.5 billion JPY (7.3%) and U.S. with 322.8 billion (6.7%), all of which accounted for 71.1% of the total.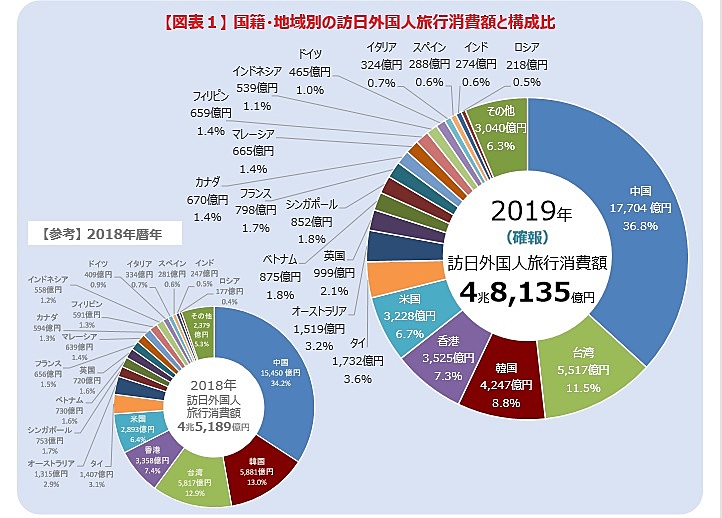 By spent item, the top share was found in shopping (34.7%), followed by lodging (29.4%) and eating/drinking (21.6%). 
When it comes to spending a traveler, the top was Australia with 247,868 JPY (+2.4%), and the high growth rates are seen in France with 10% (237,420 JPY) and U.K. with 9.2% (241,264 JPY). On the contrary, spending a Chinese traveler was down 5.4% to 212,810 JPY.
Spending for lodging was relatively high in Europe, U.S. and Australia, and among them, spending a traveler from U.K. and France was 100,000 JPY or higher on average. Spending for entertainments was high in U.K. (22,091 JPY a traveler) and Australia (18,540 JPY a traveler). Spending for shopping was dominantly high in China (108,788 JPY a traveler).