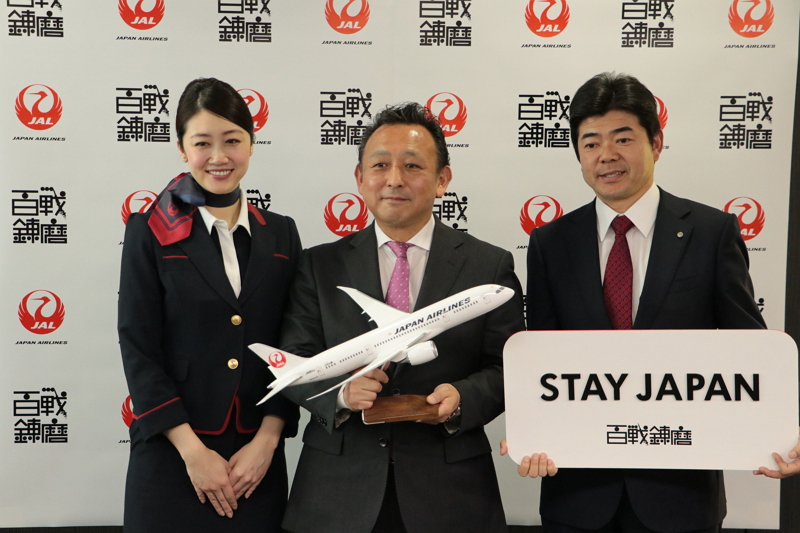 JAL and Hyakusenrenma, a private accommodation platform of Japan, signed a comprehensive business agreement on the inbound travel business and local revitalization business through private accommodations on February 8 2018. Expecting to make partnerships with local governments nationwide, the pair aims to increase leisure travelers. JAL will form a capital alliance with Hyakusenrenma. 
JAL and Hyakusenrenma are working together to exploit the private accommodation market as the private accommodation law is enforced in June this year. 
The agreement contains three major actions: 1) rediscovery of local tourism resources to expand exchange of people among regions, 2) promotion to send more international travelers to local areas and 3) sending of customers each other through sales channel partnership and joint promotion plans. 
In particular, the pair will jointly increase private accommodations and raise awareness of the private accommodation business by selecting a model area among local tourism regions with shortage of accommodations and developing local tourism promotions on JAL Guide to Japan, the JAL's travel information site for international travelers, and STAY JAPAN, the Hyakusenrenma's private accommodation booking site. In addition, they are seeking possibilities of development of private accommodation-based dynamic package products, linkage between each of the websites and mileage partnership. 
Amami has been selected as the first model area to develop a product combined eco-tourism with stay in a private accommodation.