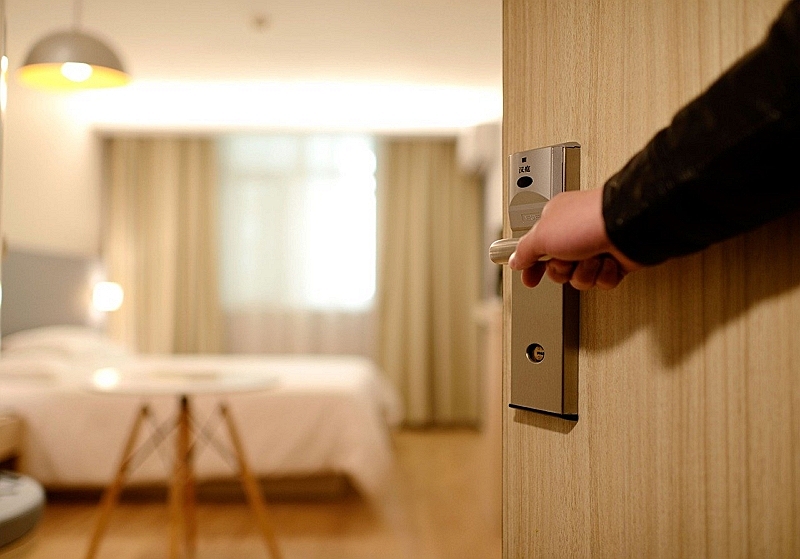 Japan Tourism Agency announced that the number of Japanese guest nights was down 46% year on year to 17.6 million in February 2021 (preliminary report), slightly higher than a 49.7% reduction in January. International guest nights were still down 95% to 240,000, and the total was down 52.3% to 17.9 billion guest nights.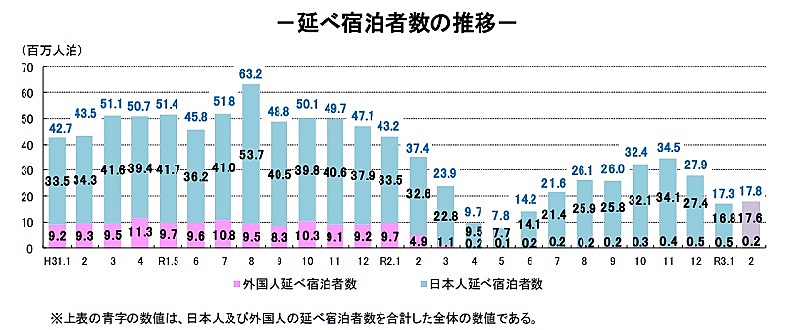 観光庁:発表資料より
The average occupancy rate was 26.9%, improving a little from 23.4% in January, and all of the accommodation types considerably lowered the occupancy rates compared to a year ago: 24.8% for city hotel, 37.1% for budget hotel, 17% for resort hotel and 15.9% for ryokan.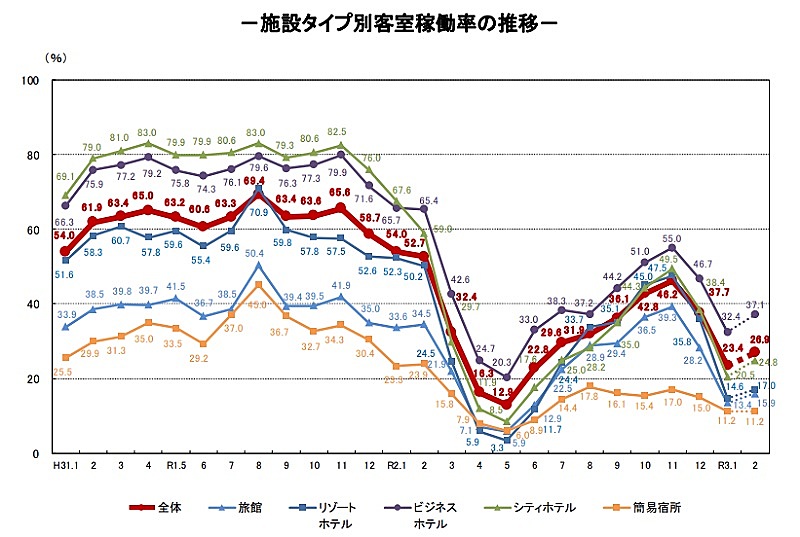 観光庁:発表資料より
Top three prefectures were Tokyo with 1.97 million guest nights, Osaka with 1.08 million guest nights and Hokkaido with 970,000 guest nights. The large year-on-year reductions were found in Kyoto with -73.8%, Okinawa with -69.8% and Osaka with -69.5%.