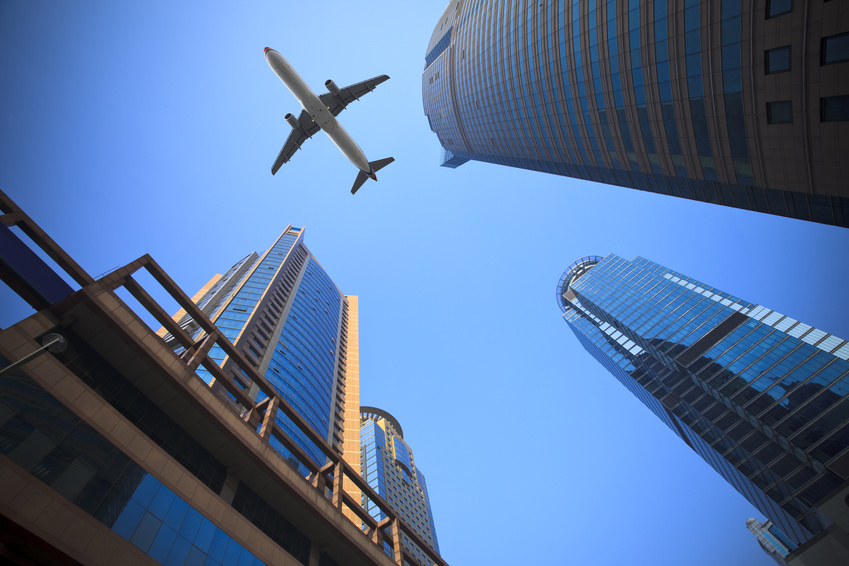 The awareness and behavior survey for LCC users in Japan, conducted by JTB Research & Consulting, finds that the ratio of LCC experiences on the domestic routes was 25.5% in 2017, three higher points than the last survey in 2015. By region, the ratio in Kansai was 33.9%, higher than 21.8% in Kanto and 20.1% in Chubu. 
By age, LCC users of 39 years old or younger females and 50's males particularly increased, while those of 50's or older females almost leveled off.
The strongest reason for using LCC was predominantly 'lower airfares (89%),' followed by 'good arrival time (15.7%)' and 'desire to use LCC (8.7%).' The major purpose was leisure travel (78.9%), while the ratio of business trip was 11.7%, which was the lowest in the past four years. The report says that LCC is not preferred because business travelers look for flight convenience and time effectiveness.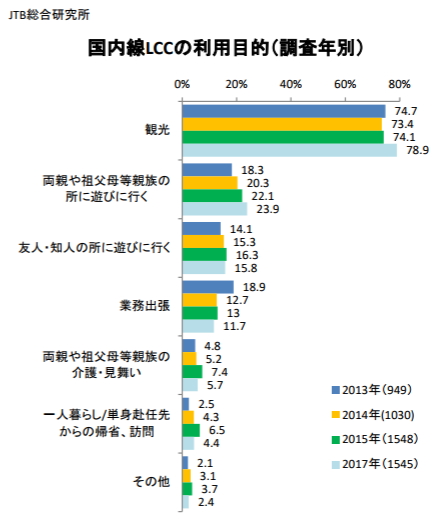 Asked about what are inconveniences of LCC, the most answers were 'far boarding gates (43.2%),' followed by 'complicated additional charge systems (27.1%)' and 'flight delay (16.5%).'
Meanwhile, the ratios of 'legacy carriers are more peace of mind than LCC' were 59.3% for domestic flights and 56.6% for international flights, both of which were higher than the results in 2014 and 2015. The biggest reason for choosing legacy carriers was 'many flight choices (42.8%),' followed by 'to use Haneda Airport (32.6%)' and 'far LCC airports (30.5%)' in domestic travel and 'many flight choices (32.6%),' 'better cares about flight cancelation or delay (33.8%)' and 'more comfortable seat (29.9%).'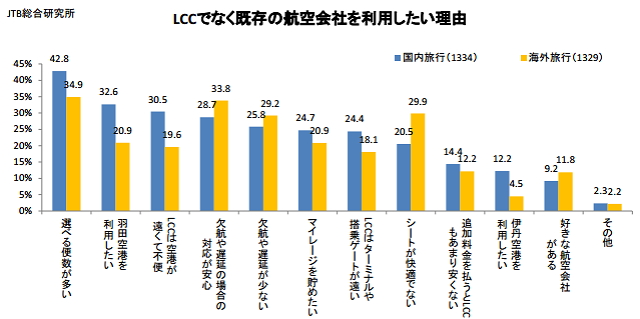 LCC was selected by more travelers than before, while LCC users were more severe about the services and conveniences than before, according to the survey report. 
The screening survey targeted 18 years old or older 29,262 flight users after 2012 in Kanto, Chubu and Kansai areas and 1,545 domestic LCC experiences after March in 2012 in the period from July 19 to 23 2017.