JTB, a Japanese leading travel company, has started selling 'LOOK JTB MySTYLE' overseas dynamic package tours departing after June 2023. With not only air ticket + hotel but also a variety of services in a destination in accordance with travel purposes or styles, the brand offers multiple tour plans in flexible pricing.
JTB has renewed and expanded the tour lineups, as the business environments including distribution, purchase or dynamic pricing, have drastically changed. "It is more difficult for us to purchase travel items stably than before," Takayuki Hanasaka, JTB Senior Managing Executive Officer, President of Tourism Business Headquarters, explained. "We are meeting customers' needs, flexibly offering packaged services by market segment."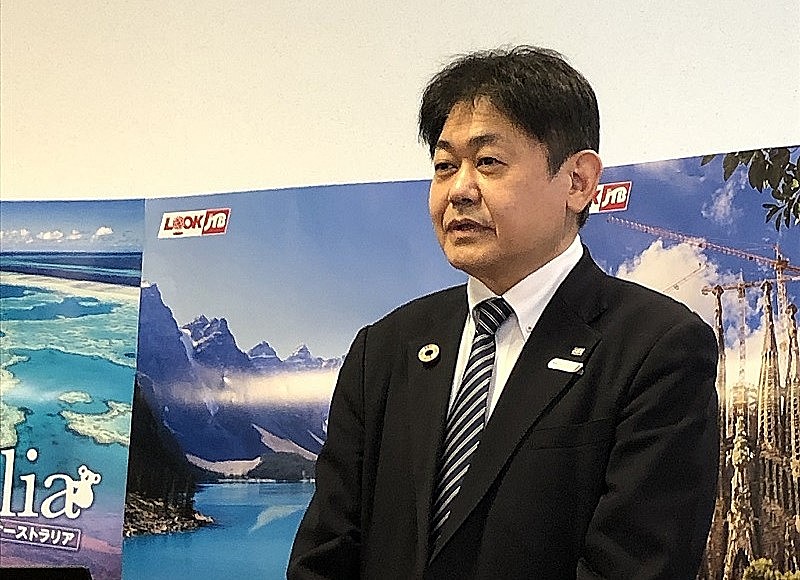 JTB代表取締役専務執行役員ツーリズム事業本部長の花坂隆之氏
In addition to flexible pricing online, JTB continues offering fixed pricing tours on paper brochures especially for senior regular travelers, in which fully-supported tours with tour conductors are enriched. The tours on paper brochures also include SDGs-focused tours, such as a Switzerland tour traveling without using gasoline car or a Paris tour using public transportation only.
In fact, there are still many psychological concerns in the outbound travel market from Japan, such as COVID-19 situation in destinations, rise in prices or exchange rate. To encourage consumers to travel abroad again, JTB has begun broadcasting TV CM titled 'Overseas travel finally restarts' from February 2 2023 and developing a campaign for younger travelers to help them acquire passports.