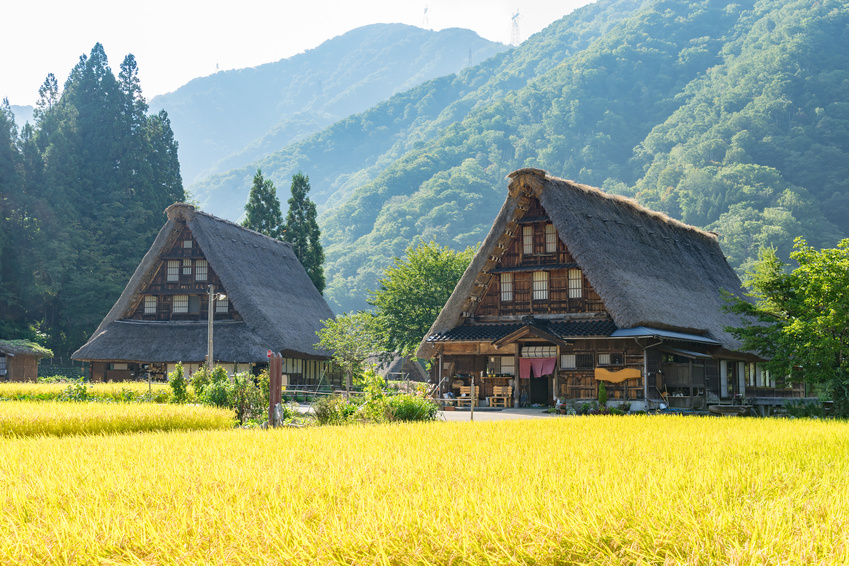 The latest JTB Tourism Research & Consulting' survey on tourism in historically-preserved towns or villages finds that people who have been there before accounted for 72% of the total. Although three-fourth of people are interested in visiting historic towns, the survey results show that young people tend to lack interest in that compared to senior people.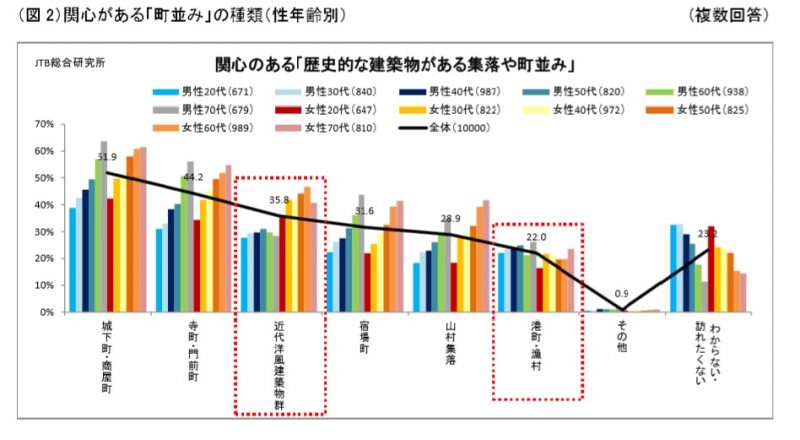 Among people with the experiences, the ratio of visiting as a travel destination is 39.4%, and the ratio of stopping by while traveling 32.6%. Among 20s males and females, 40% answered, "no interest in visiting or no idea about a historic town." 
High awareness and visit rates are found in World Heritage Shirakawago (awareness rate of 50.9%, visit rate of 23.4%) and Kawagoe, close to Tokyo (awareness rate of 37%, visit rate of 23%). Regarding hours spent in a town or a village, two-hours is the most with the ratio of 36.7%. While day trip in a town or a village accounts for 67.9%, overnight trip for just 12.6%. Overnight trip staying in a neighboring tourist town or a hot spring site account for 13.6%. 
The most-satisfied point is 'harmony with nature (48.3%),' followed by 'moderate bustle (25.8%).' The most-dissatisfied point is 'short of restaurants or bars (8.7%).' Among families with 12 years old or younger children, dissatisfactions are found in 'short of local experiences.' 
The survey results also illustrate that organizations managing the historically-preserved towns or villages pay attention to 'to preserve historic resources,' 'involving in a local community' and 'responses to changes.' They say that major challenging issues are 'optimization of vacant houses' and 'improvement of transportation.'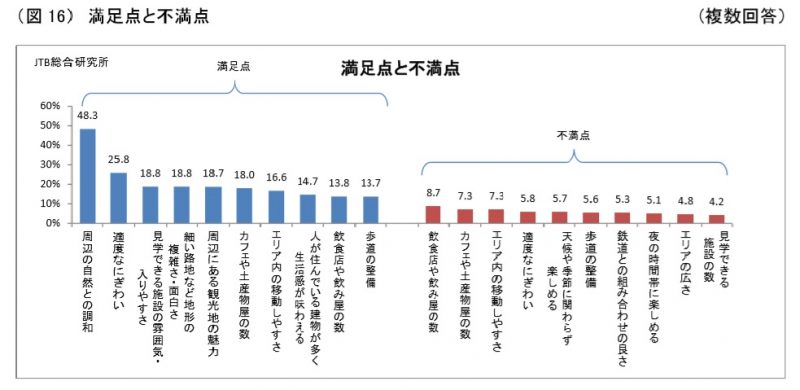 JTB Tourism Research & Consulting says, "It is important to meet bleisure (business + leisure) needs in accordance with young generations' working styles, which may be effective to optimization of vacant houses."