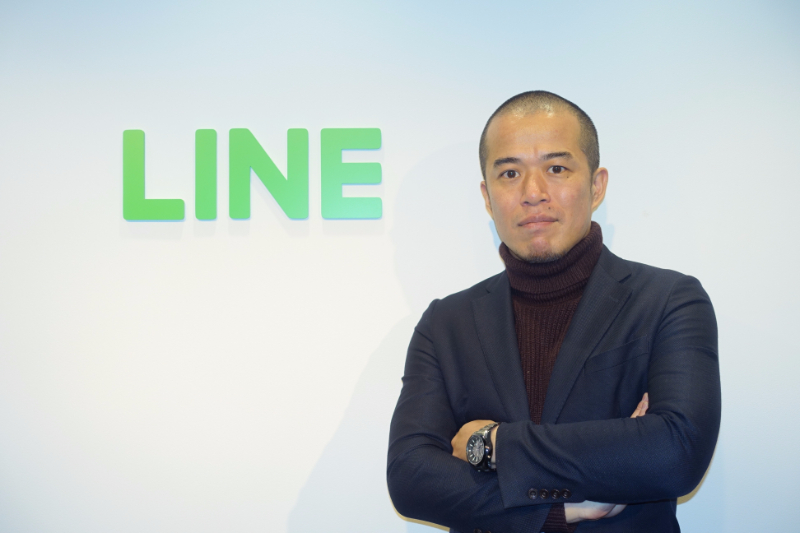 LINE, the Japan's No.1 communication app with 60 million active users a month, accelerates its B2B strategy, taking advantage of its enormous users. Shintaro Tabata, Senior Vice President, Head of Corporate Sales at LINE, said, "Even for B2B, direct communication between a business provider and customers like friends is possible."
In this coming spring, LINE will begin providing 'LINE Customer Connect,' customer support service for corporate, which is an automatic replay function for inquires on a customer website or LINE account with combination of human and AI responses.
LINE has already started business tie-ups with relux, the luxury accommodation booking site, on its LINE account to provide relux customers with booking confirmation or travel consultation. "It creates unique communication only LINE can make," Tabata said. "relux can create a meeting point with its customers in other searches than air seat or price. It never happened on the conventional call center."
Also, Tabata pointed out that communication with customers will possibly be smoother not only before traveling but also in traveling or after traveling by providing individual contents at the best timing. "That surely contributes to improvement of customer satisfaction and the future business success," Tabata said. "Travel is a promising business for LINE because travelers travel with mobile phones."
Google or Facebook is very interested in the travel business. It is true that LINE has the same background as them in terms of enormous users, however Tabata emphasized that LINE dose not become OTA. "I believe that it is better for LINE to take a neutral position for clients. We keep our advertising business model as a communication tool or infrastructure," Tabata added.
Referring to the fact that a client using LINE as a communication tool increases regular customers, Tabata pointed out that the tourism industry seems to have a hard time to increase regular customers, which should be a key to develop a tourist destination. "LINE has a lot of communities that share tastes or hobbies, which may be a grounding in regular customers. In short, LINE is the best solution to acquire regular customers," Tabata said.
Tabata also mentioned the future technology. "Technology is obviously important, but my instinctive feeling is that the future technologies, like robot or AI, will play 20 to 30% of the total role in travel, and contents inside the technologies will be more important. AI or VR is just a tool. Essentiality of travel is in stories as one of information entertainments."
As a tool, LINE provides how to communicate, not what or why to communicate. For the tourism industry, contents are more important than extension of network or communication because storytelling plays a role to attract customers' interests.