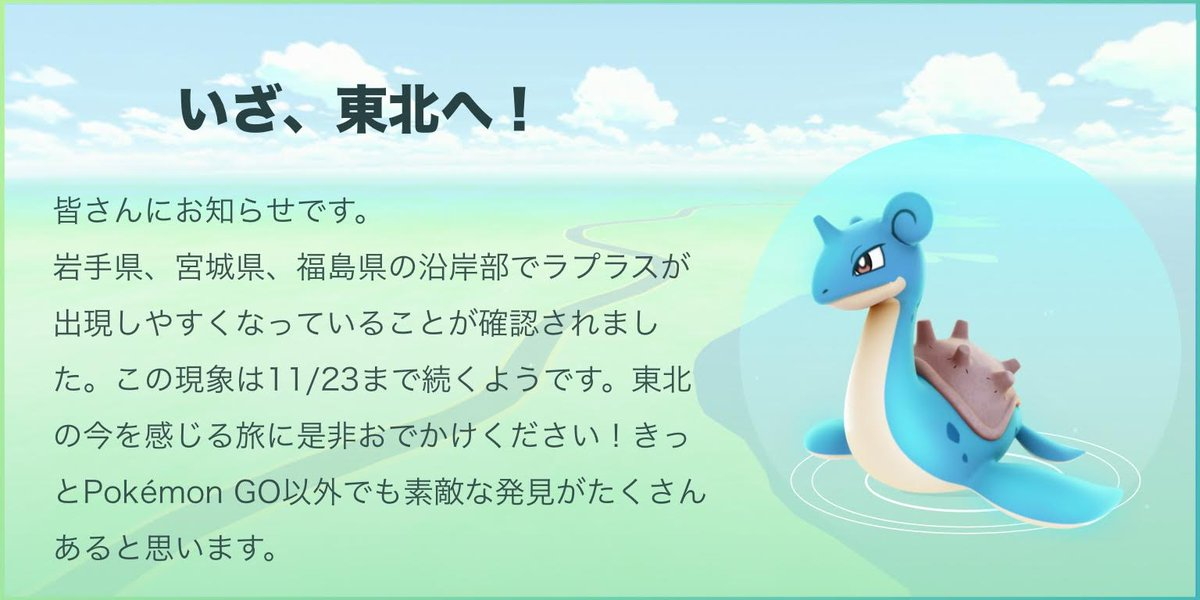 Miyagi Prefecture announced an economic effect generated by Pokemon Go-related events in Ishinomaki City on November 11 2016 and promotional events inside the Pokemon Go game.
'Explore Miyagi' in Ishinomaki City, which was the event combined real contents with the game, including bus tours around the city, was joined by 10,000 or more visitors. For 11 days from November 11 to 21 2016, visitors to the city totaled about 100,000, and tourist spending amounted to about 2 billion JPY.
The total of visitors consisted of 65,000 single-day travelers from other areas in Miyagi, 5,000 overnight travelers from other areas in Miyagi and 30,000 overnight travelers from outside of Miyagi.
The total of tourist spending comprised a direct effect of 1,248 million JPY and a spillover effect of 746 million JPY.