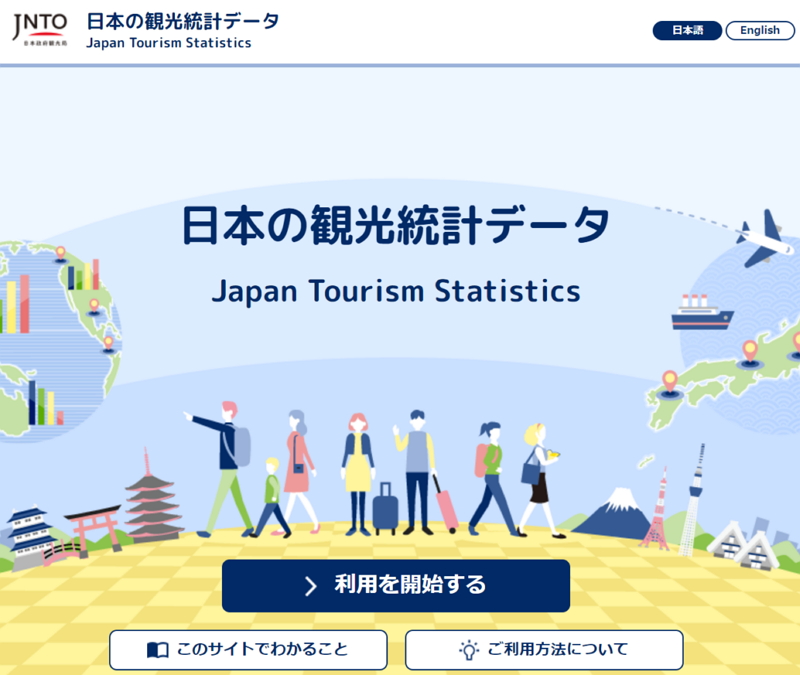 Japan National Tourism Organization (JNTO) opened Japan Tourism Statistics, a new date acquisition site on international visitors to Japan that allows a user to see a variety of data for a designated market or a designated period and also to download the data a user wants.
The new site offers market trend data, such as travel spending or guest nights, provided by Japan Tourism Agency as well as monthly-based international visitors and Japanese overseas travelers data announced JNTO. In addition, world traveler trend and regional data of UNWTO and population data, international travel balance statistics or GDP data of IMF are available as basic data. 
It is necessary for a user to fill in an application form when a user downloads data, and also the site has a function allowing a user to embed graph images in its website, which does not require an application. 
Data images can be displayed as follows, depending on selected statistics or combined statistics, according to available menus. 
Yearly changes of international visitors to Japan: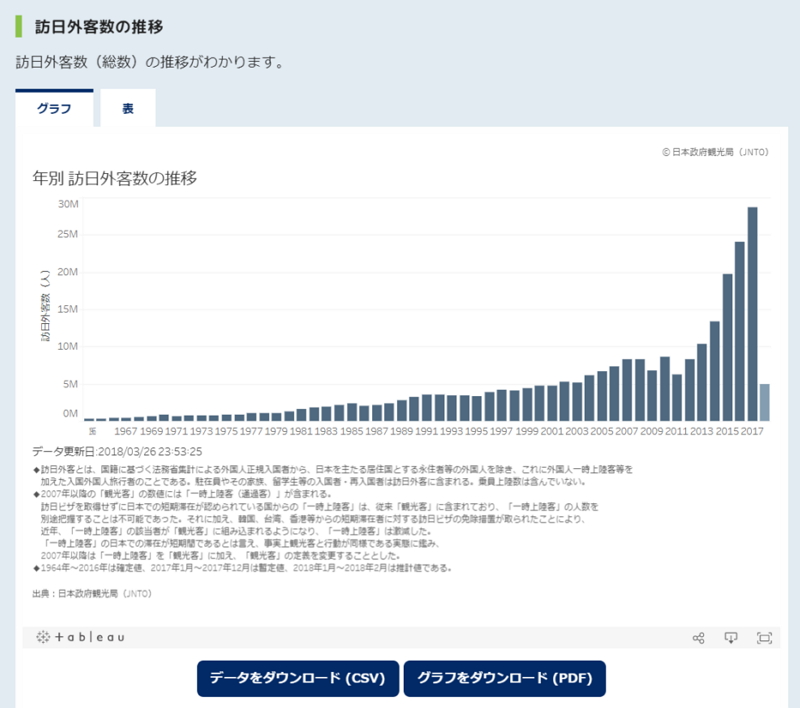 Purposes of international visitors to Japan by market: