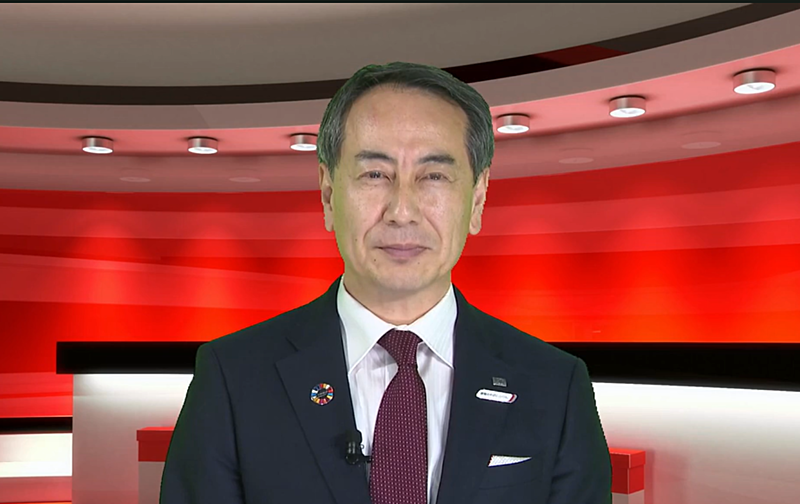 JTB announced in online 'JTB New Year Partnership Meeting 2021' that it is enhancing the tourism platform function through a new partnership with BOUKUN, a TripAdvisor business unit for a management service of local tours or attractions.
BOUKEN, purchased by TripAdvisor in 2018, provides tourism operators with a booking engine function and inventory and price management tools.
Based on the business partnership with TripAdvisor, JTB has acquired an exclusive operation right of BOUKEN in Japan. BOUKEN will connect tourism operators on the JTB tourism platform for seamless inventory and booking management.
Eijiro Yamakita, JTB President, said, "The partnership allows our partners to deliver their travel contents to the world through a variety of sales channels on the platform." JTB plans to launch the tourism platform in October 2021 and then to enrich its functions step by step.
In addition, JTB revealed introduction of 'OLI'OLI Hawaii app' for its customers traveling in Hawaii as one of its customer journey enrichment efforts. The app provides a variety of digital services, including digital itinerary, search functions of both JTB original 'Hi Bus' and the local bus operator 'TheBus' and the local rental cycle 'BIKI' as well as a booking function for local optional tours, taxi and restaurants.
Regarding Hawaii as the most important destination for recovery of the overseas travel market, JTB will open its exclusive lounge and pool 'Wonder Club' in Alohilani Resort Waikiki Beach in July this year, where new digital services including digital coin and unique travel experiences will be offered.
Yamakita said, "JTB is supporting our customers from daily life to after traveling and providing sales channels, products and services to meet various customer needs. At the same time, we combines our skillful human-touch services with the digital services."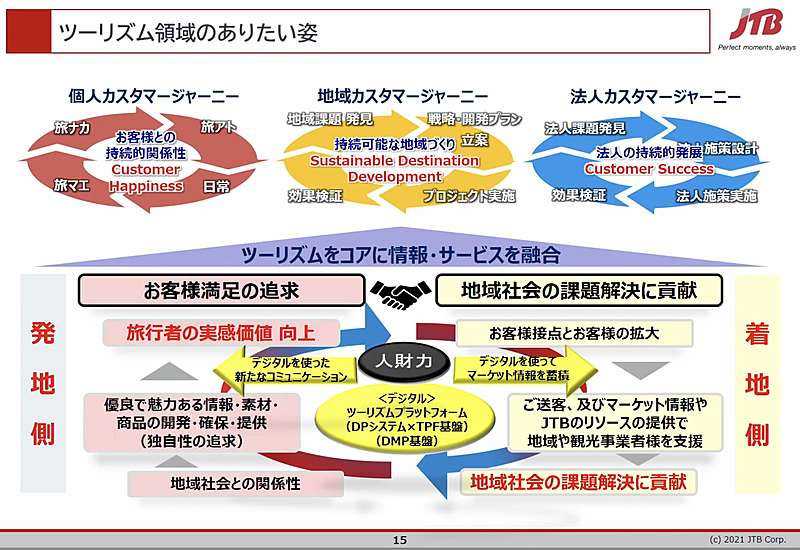 JTBが目指すツーリズム領域(プレゼンテーション資料より)