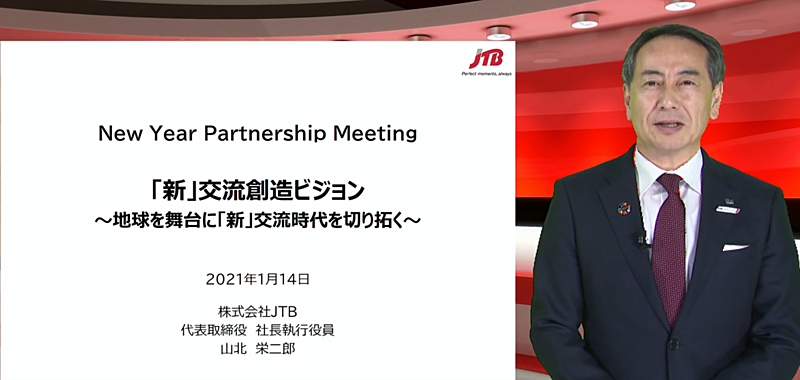 JTB revealed in online JTB New Year Partnership Meeting 2021 that it has developed 'JTB MaaS API Gateway' as a tourism-oriented MaaS software. The software provides travelers with seamless services from product search, booking and payment to mobility experience through API connection between the gateway and tourism operators' apps.
Eijiro Yamakita, JTB President, said, "JTB commits to build a local tourism ecosystem and promote sustainable exchanges of people. One of efforts is mobility and tourism-oriented MaaS."
JTB MaaS API Gateway comprises four functions of 'product registration and sales,' 'payment,' 'multiple mobility search' and 'AI-based assignment of taxi,' all of which connect with tourism operators' original apps.
JTB expects that connections on JTB MaaS API Gateway will encourage travelers to stay longer and spend more in a destination.