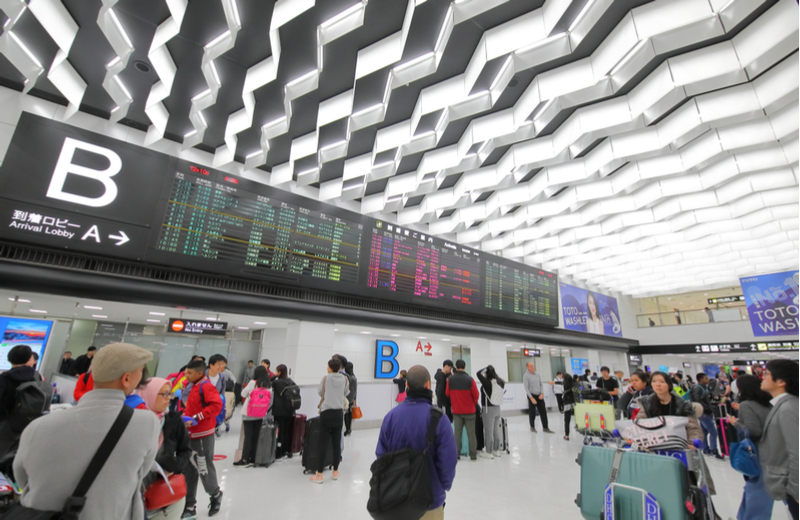 JTB announced that the number of Japanese travelers during this coming New Year holiday period (December 23 2018 to January 3 2020) is estimated at 30,028,000 in total, 0.2% fewer travelers than a year earlier.
Overseas travelers are expected to increase by 0.3% year on year to record-high 762,000, while domestic travelers to decrease by 2.1% to 29,266,000. Despite up to nine consecutive holidays during the period, the survey shows that the ratio of travel intention including homecoming was 20%, 3.5 lower points than a year earlier. 
JTB has also forecasted that travel consumption was down 6.9% to 1,090.4 billion JPY in total, which consists of 936.5 billion JPY for domestic travels (-7.9%) and 153.9 billion JPY for overseas travels (-0.7%). 
The survey says that the ratio of respondents who intend to increase travel spending was down 2.5 points to 13.6%, while the ratio of those who intend to decrease travel spending was up 1.5 points to 33.4%. The ratio of 'unchanged' was up 0.9 points to 53%.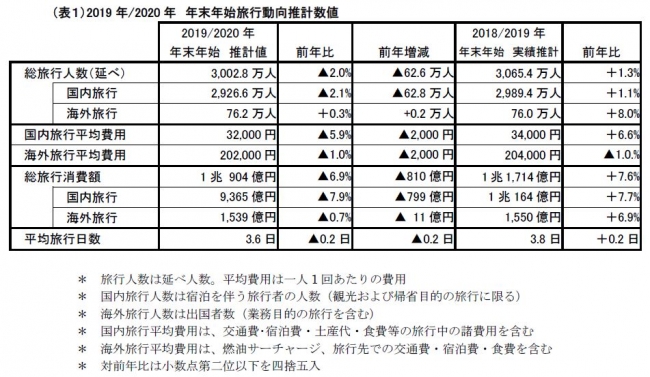 The peak departure day for overseas travels will be December 28 2019. JTB expects that Japanese travelers may reduce by 17.4% to 109,000 for South Korea and by 26.2% to 31,000 for Hong Kong, but sees growths in Taiwan, Vietnam, North America, Europe or Australia due to extension of air networks.
According to the latest JTB booking status, No.1 popular destination is Hawaii, followed by Guam and Taiwan, and popularity for Guam and Saipan is especially rising. In Europe, Italy and Spain are preferred. 
In the domestic travel market, the ratio of travel with family is 65.2%, which is the highest among categories. Travel by married couples increase, while travel with children, travel by mother and daughter and three-generation travel reach reduce. 
Hotel is the most preferred accommodation (36%), followed by husband's or wife's family home (27.9%). The most-preferred transportation is own car (52.7%), but Shinkansen or airline users increase. 
JTB said that last-minute bookings are more selected for domestic travel, and decentralization of departure days is more found than before.