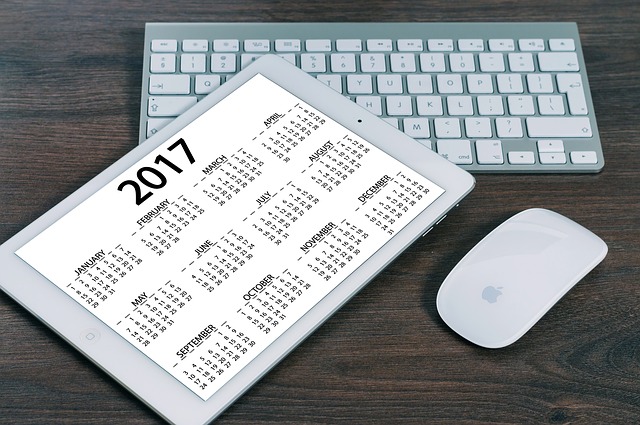 JTB announced its travel forecasts for this coming Golden Week holiday period (April 25 to May 5 2017) that Japanese travelers may reduce by 1.7% year on year to 23.6 million in total, which consist of 23 million travelers in Japan (-1.8%) and 595,000 overseas travelers (+1.2%). According to the booking status of its package tour brands, the busiest days for departures will be May 3 for both travel in Japan and overseas travel.
Individual consumption in Japan has recently improved, and better corporate financial results were generally reported. On the contrary, uncertainty of the global economy still continues. According to the JTB survey, the ratio of intensions to increase spending for travel was down 0.2 points compared to a year ago.
In the overseas travel market, Hawaii is a popular destination as direct flights to Kona, Hawaii Island, have been served since late 2016. The booking status also finds that bookings for Europe are almost unchanged from the result a year ago. Also, Singapore, Taiwan and Guam are preferred as short-haul destinations, and Canada, Northern Europe, Spain and Portugal for long-haul destinations.
The growth of overseas travel bookings mainly results from better holiday sequence in the period than a year ago. The average overseas travel expense is estimated at 257,000 yen a traveler, 0.8% less than a year ago, partially because LCC travels are more selected.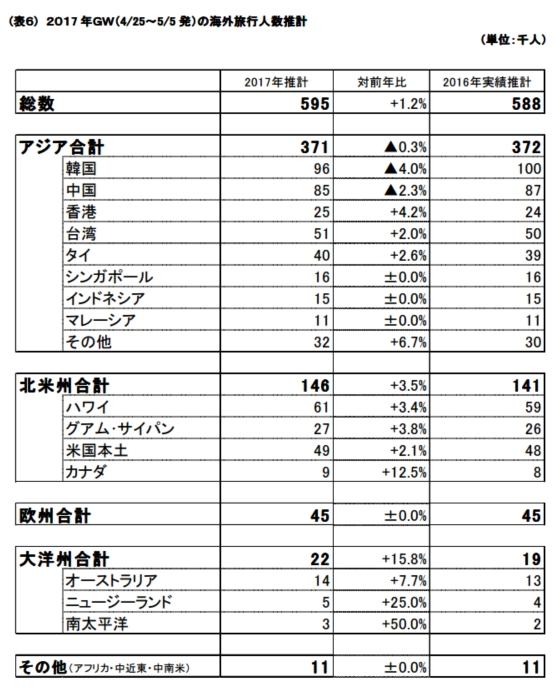 In the domestic travel market, Hokkaido and Okinawa are preferred, and bookings in Tokyo for LEGOLAND Japan in Nagoya, which officially opened on April 1, increase.
The survey on domestic travel finds that the most selected reason for travel is 'homecoming (27.6%),' which is 13.7 more points than a year ago. The most selected accommodation is 'hotel (42.6%),' followed by 'parents' home or friends' home (34.5%).' Two-day and one-night trip is the most popular with the ratio of 45.3%, and the ratio of five-days and four-nights trip is up 2.8 points to 5.4%. The average travel expense is estimated at 35,200 yen a traveler.