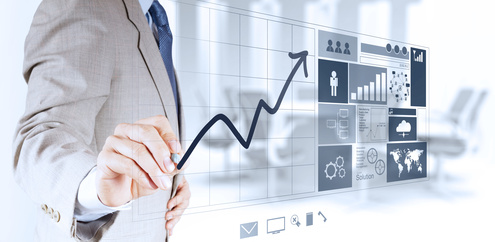 JTB Foundation revealed at the 26th Travel Trend Symposuim that the inbound travel market is leveling off with the growth rate of 10% or smaller in 2016, forecasting that international visitors to Japan may be around 24 million in 2016, who may spend 3.8 trillion JPY in total. Spending was up 1.4 times year on year in 2014 and 1.7 times in 2015, however the Foundation projected the growth rate would be smaller in 2016.
With the forecast, the Foundation said that it is not easy to achieve a government's goal of 40 million international visitors by 2020 mainly because of stronger yen rate, shortage of accommodations in Japan and shift of Chinese travelers from high-end to middle class.
The Japan Tourism Agency's statistics shows that spending in Japan by international visitors was down 3% to 970 billion JPY in the three months from July to September 2016. Spending on shopping reduced, while spending on eating and lodging increased.
The JTBF's survey found that the most preferred experience in Japan was to eat traditional Japanese foods in all markets. At the same time, the survey showed that awareness of Japanese foods, particularly on local regions, was still low, though wagu beef or crab is very well known. JTBF said, "In conjunction with TPP strategy, it seems to be important to raise branding of local foods or ingredients in foreign countries to motive international travelers to visit Japan."
According to the joint survey by JTBF and Development Bank of Japan (DBJ), tastes of Japanese foods vary with generations. Among 20's and 30's, for example, dessert or sake is more preferred than other generations.
The inbound travel market has been led by Chinese travelers in the last several years, however JTBF said that the trend has recently changed. The highest growth of local spending was found in Philippine (+40%) for the first nine months of 2016, followed by Germany and India (+30%), Vietnam (+27%) and Indonesia (+25%). Southeast Asia will be more noteworthy markets in the future, JTBF added.
Also, Korea will be more important market than today because of a large increase in seat supplies on the routes between Korea and Narita, Sapporo or Fukuoka. For the first nine months of 2016, visitors from Korea were up 20% year on year.
Tourists from U.S. and Europe have recently increased, despite smaller volume than those from Asia. Leisure-purpose visitors from U.S. and Europe doubled to 1.05 million in 2015 compared to 2012 and approached to the number of business-purpose visitors. JTBF said that U.S. and Europe are very promising markets because they tend to spend a lot of money to entertainments in longer travel days in Japan.
In Japanese