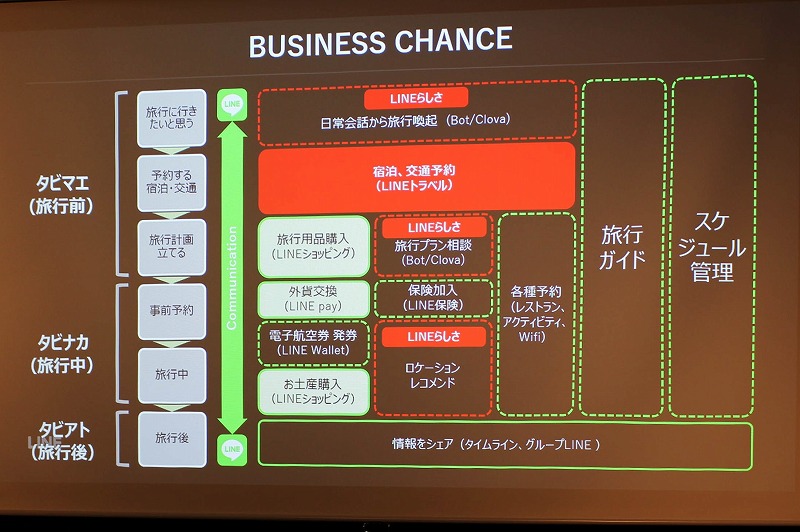 LINE announced its service strategy of 'LINE Travel jp' on October 3 2018. The travel meta-search was launched jointly by Venture Republic, which operates its original meta-search 'Tarvel.jp,' on August 1 this year, and the brand name of 'LINE Travel jp' was launched on September 5 this year.
Each of LINE and Venture Republic will operate meta-searches on LINE and the Tarvel.jp website, and contents and products listed on Tarvel.jp website will gradually be available on LINE as well. In October next year, combing the website with about 20 million visitors, LINE Travel jp is expected to become a giant travel meta-search with about 40 million sessions.
 In this year, LINE Travel jp will launch meat-searches for air tickets in the end of October and for travel tours in January 2019, following for accommodations in the world including Japan. When meat-search for air tickets begins, LINE point return service will begin, and a special page for recommended travels will be added.
Regarding point return, LINE Travel jp offered a 10% point return campaign for two weeks after the service began. By the end of this year, LINE will take care of 1% point for a vendor that meets conditions and add it to the point return rate set by a vendor. LINE Travel jp explained that vendors or products will be selected not on price searches but on the point return rate, which expects to be a new way to send customers.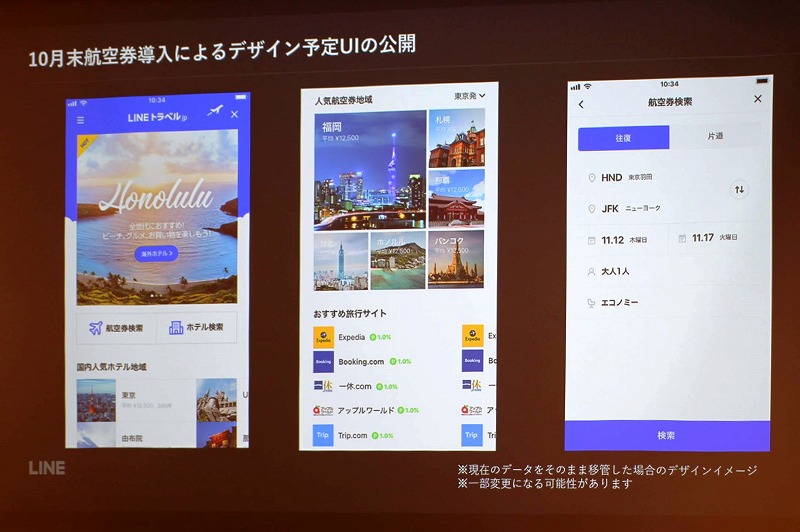 For three months after the service started, LINE Travel jp has collected 3.33 million 'friends.' The target is 10 million friends by the end of this year and becomes one of the top five travel sites.
Through 2019, LINE Travel jp will develop AI-based services, such as chatbot and add new travel categories and 'tabinaka (or in-destination in English)' products.
To provide seamless services from 'tabimae (or before traveling in English)' to 'tabiato (or after traveling in English),' LINE is optimizing positioning information and personalization for a new marketing scheme. LINE said that the point is how LINE can make travel part of daily life because app is used less frequently for non-daily services than for daily services in Japan.  
To provide 'tabimae' information, LINE Travel jp will seek a possibility to provide TV travel program information as one of attractive contents, and point offering or advertising development will be added to increase browsing when the contents are viewed.
For 'tabinaka,' articles about a particular region or spot keywords will be displayed, according to positioning information of a user. LINE explained that it is trying to create a new culture for a user and to book products on LINE during traveling.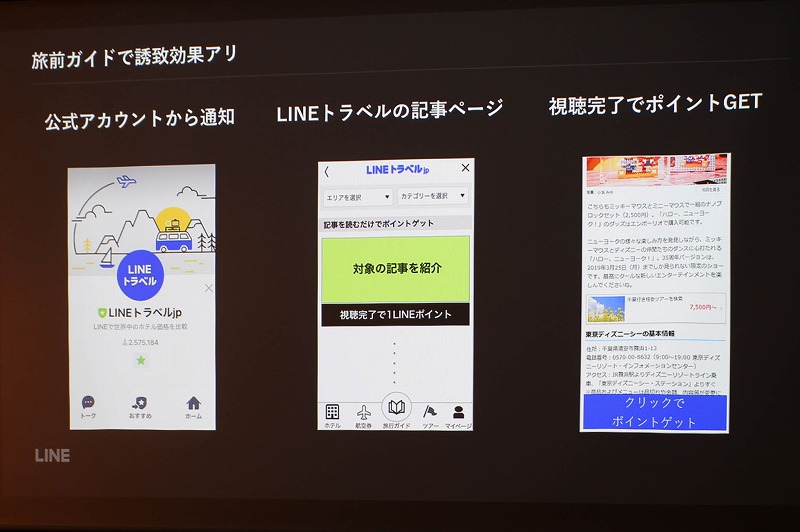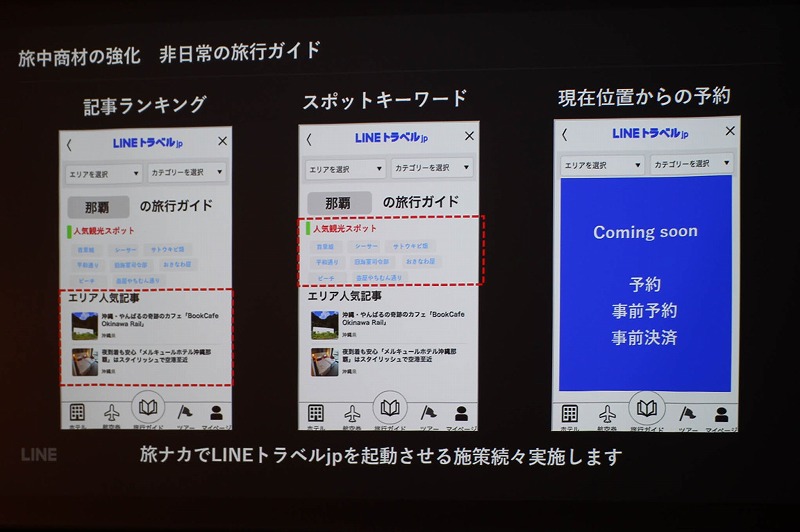 For tabiato, LINE is expected to be a tool to share experiences like other SNS. LINE said that it is very easy because users always log in LINE, having a goal to become No.1 SNS in travel review.
In addition, LINE emphasized that LINE Travel jp's strength is a meta-search offering both pull-typed message on the website and push-typed message on LINE.