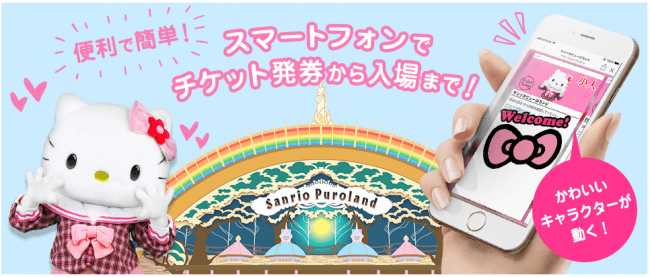 Sanrio Puroland, a popular theme-park in Japan, launched 'Sanrio Puroland e-Passport Shop' on its official website to sell electric tickets on users' mobile phones on October 1 2018. 
The e-ticket system, which is created by combining 'Quick Ticket,' a cloud-typed ticketing service of Playground, with 'Funity,' a ticket management system of EVENTIFY, allows a user to receive a admission ticket on a mobile phone to enter the park. The e-ticket designs vary with seasons or available campaigns. 
Sanrio Puroland plans to provide users with a communication opportunity on its chat app or special Quick Tickets to upgrade user experiences. 
In Japanese